"To me it's like a really expensive leather chair: It's soft; it's worn a little bit; it's comfortable for me."
Matthew Mehaffey is referring to British choral music of the Victorian and Edwardian period, when choral societies and large-scale music festivals proliferated and composers scrambled to supply an apparently insatiable demand for new music.
What happened to all the new works they created? Some, like Edward Elgar's The Dream of Gerontius, found a solid place in the choral repertoire. Others, however, drifted into a murky obscurity, languishing in museums or on dusty library shelves, where only specialist scholars and musicologists dare to tread.
These are the kind of "lost" pieces that Mehaffey, a music professor at the University of Minnesota, has a long-standing interest in.
Now, finally, they are resurfacing in the English Heritage Music Series (EHMS), a website that Mehaffey has established in conjunction with the university's libraries publishing service.
Discussing the new venture, Mehaffey is quick to divert attention to a man he calls "the real brains and brawn behind the series" — Dave Fielding, whose daily toil is driving the rediscovery of music that might never have seen the light of day again.
Fielding is not a musicologist. A veteran of 30 years in the airline industry, and spells working for Greater Twin Cities United Way and the state of Minnesota, he brings to the English Heritage project all the pent-up fervor of a longtime devotee of choral music.
"Music of the English church has always been a first love for me," he says. "But I really got into it seriously when I approached retirement."
Years spent singing in a variety of choirs has left Fielding with a seasoned intuition for which particular pieces might be worth the work of resurrecting.
He first collaborated with Mehaffey in 2014 on "The Music of Downton Abbey," a program the pair developed for the Oratorio Society of Minnesota, where Mehaffey is artistic director.
"We found some music in the archives for that program that was not published, and we were able to perform it for the first time," Fielding says. "That kind of wet my whistle."
From there, Fielding broadened the field of his investigations, gradually disinterring dozens of long-unheard pieces that are now available to download, free of charge, on the English Heritage Music Series website.
"We have 16 composers represented from the late Victorian and Edwardian period, with over 80 pieces ranging from a minute-and-a-half a cappella work to an hour-and-a-half piece with orchestra, choir and soloists," Fielding says. "It's whatever we can get our hands on."
Most of the works Fielding has rescued previously existed either as unpublished handwritten manuscripts, or as printed scores long since discontinued by their original publisher.
Fielding combs online catalogs in U.K. libraries for these, then requests scanned copies of the scores that he is interested in. In the hooked-up digital world we live in, this process is a lot easier than it used to be.
"We've got a working relationship with the Royal College of Music library, which is outstanding," Fielding says. "All I have to do is send them an email saying I want to work on, say, Stanford's The Resurrection. And they'll say, 'Here it is,' and send it digitally".
It's then that the hard work begins, of copying every dot and dash from the original manuscript into the pristine performance score that Fielding eventually produces.
Using Finale musical notation software, he painstakingly transcribes each note and marking, in a process requiring long hours at the computer keyboard and incalculable quantities of patience.
From Mehaffey's point of view, Fielding's selfless feats of musical archaeology — all his work is done on an unpaid, volunteer basis — are reaping rich dividends, by unearthing buried gems of the British choral tradition.
"When we did the Downton Abbey concerts I thought the new pieces — Patrick Hadley's beautiful Nightfall, for example — stood up very well against the ones that we would consider standards," Mehaffey says. "There's some great stuff out there to be discovered, without a doubt."
Alongside lesser known figures such as Hadley, Alan Gray and Amanda Aldridge, some big names — Arthur Sullivan, C. Hubert H. Parry, Gustav Holst and E.J. Moeran, among them — also have new-found pieces posted on the EHMS website.
These are already beginning to draw attention from choirs in other countries. In February, at St. Albans Cathedral in England, the Hertfordshire Chorus performed Parry's De Profundis, a work once described by Ralph Vaughan Williams as Parry's finest, in Fielding's new EHMS edition.
"This is the first external organization performing music from our collection," Mehaffey says.
And some even bigger projects could be in the offing. Fielding is completing work on The Atonement, a 1903 oratorio by Samuel Coleridge-Taylor.
"Coleridge-Taylor is enjoying a renaissance at present, with the contemporary focus on BIPOC artists," Mehaffey says. "The Atonement is an enormous, almost Mahler-sized piece, and one that we can hopefully get out there to symphony orchestras and big choruses".
Mehaffey is aiming at some point to perform The Atonement with his University of Minnesota choirs and to make the first recording of it.
"That would be a kind of dream, full-circle completion of the work that Dave and I have been doing — he sources the material and creates the parts, we publish it at the university, and then the university performs it."
Love the music?
Donate by phone
1-800-562-8440
Show your support by making a gift to YourClassical.
Each day, we're here for you with thoughtful streams that set the tone for your day – not to mention the stories and programs that inspire you to new discovery and help you explore the music you love.
YourClassical is available for free, because we are listener-supported public media. Take a moment to make your gift today.
Your Donation
$5/month
$10/month
$15/month
$20/month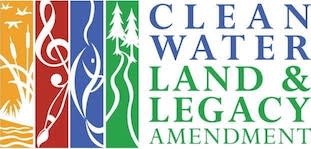 This activity is made possible in part by the Minnesota Legacy Amendment's Arts & Cultural Heritage Fund.
We can help you find classical music you'll love
Take a 2 minute quiz to share your taste

We'll recommend YourClassical programming just for you

Discover the power and joy of classical music