Inés Guanchez joins Steve Staruch as the guest co-host of this week's Project DJ on YourClassical MPR.
Inés is a new colleague at YourClassical MPR working as an Assistant Digital Producer. Her family is originally from Venezuela but lives now in Costa Rica. In fact, Inés is joining Friday Favorites from her family home in Costa Rica! In 2020, she obtained a master's degree in Communications and Piano Performance from the University of Minnesota. Inés is also a member of Dúo Ávila, a violin and piano ensemble whose mission is the exploration and performance of works by underrepresented composers, namely women composers and composers of color. 
What do you do at Your Classical MPR?
I am the Assistant Digital Producer for Classical, meaning that I assist the Digital Producers of MPR in their work. Specifically, I am in charge of most social media, a few newsletters, setting up the Daily Download, and helping set up features on the website. In other words, I'm kind of a Jack of All Trades, I am available to help with whatever needs to be done and I'm very fortunate to have a team that is reliable and kind and supportive.
How important is social media?
I think that in the past years there's been some stigma against social media in the radio and classical music industries. For some time, people thought that the internet would eventually replace the more traditional mediums, and that was a scary thought. But I think social media is crucial to helping these industries expand their audiences and connect with them. Before, MPR could only be heard here in Minnesota, but now it can be shared not only across the country, but also across the world! I think that's beautiful and I think that's thanks to things like social media.
You have called Minnesota a home away from home. What brought you to the U of M? What kept you here?
Minnesota has always been very kind to me. There are people in Minnesota who have given me opportunities and supported me, people who have become friends and mentors that I hold dear to my heart. I came to Minnesota to study with Professor Alexander Braginsky at the UMN, and I've stayed not only because of his kindness and friendship, but because of the people I've met and the experiences we've created together. I've always thought that the winter maybe cold, but people's hearts are very warm.
How was Dúo Ávila formed?
The Dúo Ávila was formed in 2019 by myself and my good friend, violinist Sofia Schutte. The name of the duo comes from the Ávila National Park, also known as the Waraira Repano National Park, which is located in Caracas, Venezuela, our home city. We met in middle school but only started performing together in college. We realized that we worked very well together, but we also realized we both had the same goal: to diversify the classical canon through the performance of female and POC composers. At first, we were nervous: there are so many big organizations and professional musicians that have similar goals, what impact could we truly make? But we realized that it doesn't matter where you are as a musician, whether you're a high school student, in grad school, starting out or established, you can always contribute to diversifying your program and sharing that music with your audience, whoever it may be.
Describe the most recent project of Dúo Ávila.
The Dúo Ávila's most recent project is an audio-visual collaboration named SENSUS. Sofia and I, alongside two visual artists from Costa Rica, Alessandra Sequeira and Magda Cordoba, and an animator from Guatemala, Byron Blanco, created an exhibition and concert series based on the compositions from seven female composers from across the world. The visual artists created paintings inspired by our recordings, and then the animator brought those art pieces to life to match the audio. The project in on-going and evolving currently, but the first exhibition and concerts occurred in Costa Rica last year. We're planning on touring the project towards the end of the year here in Minnesota, so we'll post more information about that on our social media in the coming months.
Do you want to appear on Project DJ with Steve Staruch? If you're 14 to 24, apply now!
Love the music?
Donate by phone
1-800-562-8440
Show your support by making a gift to YourClassical.
Each day, we're here for you with thoughtful streams that set the tone for your day – not to mention the stories and programs that inspire you to new discovery and help you explore the music you love.
YourClassical is available for free, because we are listener-supported public media. Take a moment to make your gift today.
Your Donation
$5/month
$10/month
$15/month
$20/month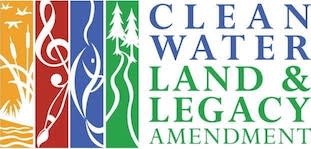 This activity is made possible in part by the Minnesota Legacy Amendment's Arts & Cultural Heritage Fund.
We can help you find classical music you'll love
Take a 2 minute quiz to share your taste

We'll recommend YourClassical programming just for you

Discover the power and joy of classical music