Choral Stream Stories
Singing with the stars: Joe Osowski boldly leads St. Michael-Albertville's choir program
These are the luckiest high school singers in the United States. While they're prepping for their own concerts, they get to spend a day in deep-dive master classes with America's finest touring choirs and conductors — not just once, but four times this school year. And what sounds, perhaps, like an initiative of Carnegie Hall is actually happening at an exurban Minnesota high school.
St. Michael-Albertville is a bedroom community 45 minutes northwest of Minneapolis. Get a load of this lineup that Joseph Osowski, choir director at St. Michael-Albertville (STMA) High School, has booked to visit his town and sing with his kids:
"Joe is setting an extremely high bar," says Christie McKinney, director of member services and programs at Chorus America, the national service organization for all-things-choral. "Other high school choral directors are also able to present touring choirs, but Joe is doing it with frequency and with professional organizations that provides a once-in-a-lifetime experience for these students."
Osowski books each of these choirs for a day of drills and inspiration. The students rehearse and converse with these elite groups and their conductors; then at dinnertime break for what Osowski calls "a trunkload of pizzas." The mini-residency is capped by a ticketed evening concert open to the public, headlined by the visiting choir sharing the stage for a few numbers with the totally jazzed high-schoolers.
"For my kids to see how they can make that artistic journey from Point A to Point B, how they can 'get there,' is so beneficial," Osowski says. "If they can be artists with those who already are at a super-high level, that's where we, as educators, get our biggest win, in teaching."
The STMA choir even sang with British choral supergroup Voces8 in February 2020, a concert performance captured by YourClassical MPR:
Could this work in other school districts? These choirs don't tour for free, so how does the funding work?
STMA has a music-booster club like thousands of other schools, but Osowski has turned his into a full-fledged 501(c)3 nonprofit organization that holds several districtwide fundraisers throughout the year – including a surprisingly successful mattress (yes, mattress) sale. Two other initiatives help his bottom line: He invites area high schools to join his choir for the day of rehearsals and master classes, with a modest fee charged for each student; some schools drive as far as three hours to take part. Ticket sales to the evening concert round off the finances. He even operates the series at a small profit, which he banks to fund the next year's series. The STMA boosters plan to start an endowment to keep this going in perpetuity.
It's a genius bit of win-win: The bills get paid, students get a world-class educational experience, and touring artists get to do what they do best and inspire the next generation of choirs.
Oh, and about Carnegie Hall: Osowski is taking his STMA choir to that famous New York City stage on May 31 to sing with other high school ensembles under the baton of choral rock star Eric Whitacre.
Do Osowski's students know how rare all of this is?
"No, it hits them after high school," he says. "But alums tell me, 'This is why I'm a music teacher now,' or, 'This was a musical highlight.' Some of them will go on to sing in a community choir or a church choir, or maybe they'll vote for their local tax levy so other kids get these kinds of educational experiences. Any of those make me happy."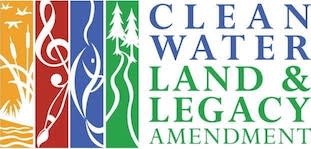 This activity is made possible in part by the Minnesota Legacy Amendment's Arts & Cultural Heritage Fund.