Sigurd Johnson didn't intend to be a college athletic band director. As a young freshman at Concordia College in Moorhead, he actually earned his bachelor's degree in English. Even then, though, music had a hold on him. While at Concordia, he also pursued a minor in music.
Music was a talent that Johnson came by naturally. He was born and raised in Northfield in a family of high-achieving and accomplished musicians. His mother was in music theater, and his father and two uncles all had long careers as band directors throughout Minnesota and the Fargo area. But it wasn't his family's example that made the book-loving English major return to his musical heritage.
"I had a percussion teacher at Concordia named Andrew Spencer that I absolutely adored," Johnson recalled. "I wanted to be just like him."
And so Johnson set out to Northwestern University in Evanston, Illinois, to pursue a master's degree in percussion performance.
"From that point on, the percussion part of my career was more of a planned path," he said.
What was less planned was the part of his career that he would become best known for: athletic bands.
He first became involved with collegiate marching bands while at Northwestern.
"A big part of my assistantship down in Memphis was working with the marching band," he said.
But once his master's degree was complete, he didn't stay on the marching band trajectory. His career as a director and music instructor took him many places, including teaching in Norway for three years and at a historically Black college in Holly Springs, Mississippi, while he pursued his doctorate. Athletic bands didn't really factor into his plans until NDSU advertised for an open position — and he was able to leverage the experience from his time at Northwestern.
"Being able to do this job, which I love, was an opportunity that presented itself," he said. "As a music teacher, I always have to be looking for new opportunities. Being in percussion, especially, you can't get away from marching band."
Johnson just wrapped up his 14th year leading the Gold Star Marching Band. The marching band is a tricollege program, meaning it includes students not only from NDSU, but also the nearby Minnesota colleges of Minnesota State University Moorhead and Concordia.
It has been an exciting year for the band, with the NDSU Bison going all the way to the national championships. The big game was held Jan. 8 in Frisco, Texas. But that night was more than just an important game for the football team. It also was Johnson's final show leading his accomplished group of enthusiastic musicians.
Johnson announced his retirement recently, but he assured students and fans that, although he will no longer be the athletic band director, he is not leaving NDSU. Instead, his position will be evolving, and he will shift his focus to growing the university's orchestra.
"At my age, I really feel that I don't have quite same level of energy that I think the band deserves," he said. "Let somebody else who is younger go after it and keep what we've been building going, but also put their own mark on it."
The past 14 years have certainly been eventful and exciting ones for the Gold Star Marching Band. It has performed at eight (soon to be nine) national championships and three NCAA tournaments (with pep band), and has taken two trips to Ireland.
"In 2015, we marched in St. Patrick's Day in Dublin in front of 550,000 people," he said. "That was definitely a highlight for me. I love travel, and being able to provide students with an eye-opening experience to a different culture was really, really rewarding."
Most of all, though, Johnson said he is proud of the everyday experiences that each student takes away from being in a group like marching band — where relationships and lifelong friendships are formed as students learn to work together to create something exciting and beautiful.
"These students become a huge family and get to make friends for a lifetime," he said. "The biggest reward for me is when kids write and say, 'I really enjoyed being in the band in college,' or, 'Being in the marching band was my favorite experience in college.' I feel good being able to provide a positive experience for college students."
Love the music?
Donate by phone
1-800-562-8440
Show your support by making a gift to YourClassical.
Each day, we're here for you with thoughtful streams that set the tone for your day – not to mention the stories and programs that inspire you to new discovery and help you explore the music you love.
YourClassical is available for free, because we are listener-supported public media. Take a moment to make your gift today.
Your Donation
$5/month
$10/month
$15/month
$20/month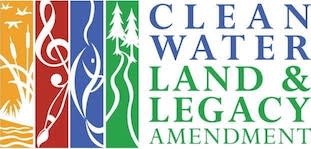 This activity is made possible in part by the Minnesota Legacy Amendment's Arts & Cultural Heritage Fund.
We can help you find classical music you'll love
Take a 2 minute quiz to share your taste

We'll recommend YourClassical programming just for you

Discover the power and joy of classical music