Editor's note: After a year of no performances, tenor David Portillo returned to the stage in the spring for Minnesota Opera's production of Benjamin Britten's Albert Herring. Listen now to YourClassical MPR's encore broadcast of this remarkable production, and read our original story about its spring premiere below.
00:00
0
Minnesota Opera: Albert Herring, Part 1
MN Opera - Albert Herring Encore Part 1
00:00
0
Minnesota Opera: Albert Herring, Part 2
MN Opera - Albert Herring Encore Part 2
On March 10, 2020, Twin Cities-based tenor David Portillo stepped offstage at the prestigious Metropolitan Opera in New York, where he'd just been singing in a new production of Richard Wagner's The Flying Dutchman.
He didn't know it then, but it would be more than a year before he would tread an operatic stage again.
"COVID canceled all my bookings," he says. "That was the last time I put on a costume."
Until now, that is, because thanks to a bold, lockdown-defying initiative by Minnesota Opera, Portillo's professional career is about to be reignited.
He stars in the title role of Benjamin Britten's comic opera Albert Herring, in a production filmed at the Ordway Theatre in St. Paul, Minn.
Portillo has sung the part of Albert before, in his final year of graduate school at the University of North Texas. This new production, though, is different.
"Minnesota Opera took very good care of us," he says. "I got a 12-page document of all the coronavirus protocols we had to be aware of. We had tests before we arrived and wore our singer masks on every single day of rehearsal before we started recording with the orchestra."
COVID safety measures were also meticulously factored into the way director Doug Scholz-Carlson moved the characters of Britten's opera around on stage.
"We had to have 4 feet distance to the side of us any time somebody was singing, and 12 feet to the front of us, and singers couldn't actually be facing the orchestra within 25 feet," Portillo says.
In normal times, such mathematical restrictions might be an extra irritation to singers but not on this occasion.
"It was a very inventive staging," Portillo says. "And there was an overwhelming elation of simply being able to make music again."
Clever use of cameras also helped to neutralize the distancing required onstage by COVID, making the interactions of Britten's characters seem up close and personal.
"We had one guy actually onstage with us, an amazing videographer called Benjamin Boucvalt. He wore a double mask, with protective goggles in lieu of a face shield, and a lot of the film is the roving, close-up footage he took. It's really as if the audience is right up there with you."
Albert Herring, a comedy about a social misfit set in a small market town in England, might not seem to be a particularly appropriate choice of repertoire for the politically tempestuous, pandemic-ridden times we're living in.
Portillo, though, sees telling resonances in the opera's story.
"Albert is a simple grocer seeking his own sense of identity, and in today's terms I really do think that it's talking a lot about the feeling of being 'othered,'" he says.
"Because I am gay and have a husband, I can see there's a lot about coming out that is very similar to Albert's situation. Britten himself was gay, and when he wrote the opera in 1947, he could not be open about his relationship with the tenor Peter Pears, because homosexual activity was illegal in England."
Jane Glover, who conducts the new production in her Minnesota Opera debut, agrees that the opera has strong contemporary relevance. She met Benjamin Britten when she was a teenager and has experience in performing his music on international platforms.
"On the surface, it's of course a comedy," she says, "but one with unbelievably profound observations about how people treat each other, a little like Mozart's Così fan Tutte."
At certain moments in the rehearsal period, she adds, the messages of Herring became even sharper.
"At the time we were rehearsing in Minneapolis, the pandemic and the Derek Chauvin trial were happening, and there were some incredible resonances," she says.
"At the end of the opera the entire cast sing a threnody, 'In the midst of life is death; death awaits us one and all.' The communal grief of that, in the middle of a pandemic, was pretty tough.
"And there's a line from one of the characters, 'He died; he died too soon.' It was hard not to think of George Floyd at that moment."
While the rehearsal period for the production was undoubtedly intensive — seven weeks from first meet-up to final camera shot — Glover also recalls moments of levity.
"The singers were masked at all times until they finally got on stage," she says. "So when they were finally allowed to take them off, I was going 'Oh, that's what you look like!'"
The Herring cast has a hometown feeling to it, with most of the singers locally based or linked to Minnesota Opera's Resident Artist program.
Glover is full of praise for their efforts, especially principals Clara Osowski, a mezzo-soprano making her operatic debut — "a natural," Glover says — and Anoka-born soprano Ellie Dehn, who has sung at many of the world's top opera houses.
Glover also praises the vision of Minnesota Opera in mounting such a logistically difficult production in a full-blown pandemic period.
"Nobody else has been doing anything like it," she says. "It's an astonishing achievement."
"From Day 1, the atmosphere in the rehearsal room was fantastic — energetic, willing and joyful. Of course, it was a real challenge, and there were some big problems that we had to surmount. But I loved every minute of it."
Gallery
9 of 9
1 of 9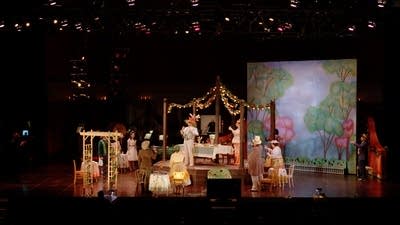 2 of 9
Love the music?
Donate by phone
1-800-562-8440
Show your support by making a gift to YourClassical.
Each day, we're here for you with thoughtful streams that set the tone for your day – not to mention the stories and programs that inspire you to new discovery and help you explore the music you love.
YourClassical is available for free, because we are listener-supported public media. Take a moment to make your gift today.
Your Donation
$5/month
$10/month
$15/month
$20/month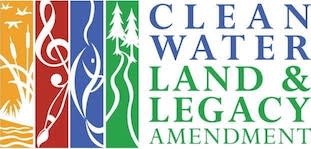 This activity is made possible in part by the Minnesota Legacy Amendment's Arts & Cultural Heritage Fund.
We can help you find classical music you'll love
Take a 2 minute quiz to share your taste

We'll recommend YourClassical programming just for you

Discover the power and joy of classical music