It's 'Safety Last' for silent-film organ extravaganza at the Heights Theater
The silent films of a century ago were never really silent. Damsels were rescued from railroad tracks and the Keystone Cops chased the bad guys accompanied by a pianist or theater organist. Sitting in the dark with the rest of the crowd, they'd watch the film and improvise, heightening the onscreen action. 
At 1 p.m. Sunday, Philip Brunelle, the founder and mastermind of VocalEssence, will take the bench of the Mighty Wurlitzer organ at the Historic Heights Theater in Columbia Heights and accompany Safety Last, Harold Lloyd's most famous film. You've probably seen the 1923 movie's iconic image of Lloyd hanging onto a skyscraper's clock high above the street.
Brunelle is a natural for this gig. In the 1980s and '90s, he accompanied dozens of silent films that the Walker Art Center in Minneapolis presented each summer. 
"It's total improvisation the whole time," he says. "The entire 60 minutes. No silence."
For prep, Brunelle watches the film ahead of time to get a sense of key moments and overall pacing. But there's no sheet music — he can't even see his hands on the keys in the dark of the theater. For him, there's a certain mystery to how this works. 
"I create improvisations on the hymns each week at Plymouth Congregational Church," he says of the Minneapolis church where he's organist and choirmaster, "and have a great love of all kinds of composers. That's helpful for doing silent films. Still, my wife has said many times, 'I have no idea how you do that.' I don't either!"
Tickets for Sunday's show are available at the Heights Theater website. The venue is at 3951 Central Ave. NE in Columbia Heights. This is a benefit for Groveland Food Shelf; cash donations and nonperishable food items will be accepted at the event.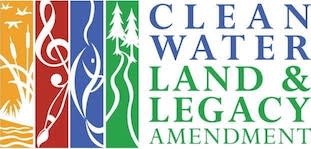 This activity is made possible in part by the Minnesota Legacy Amendment's Arts & Cultural Heritage Fund.