Here are some fairly great classical tracks to put you in the mood for the Minnesota State Fair, which starts Thursday and runs through Sept. 6. Listen using the player above, and see the playlist below.
Modest Mussorgsky: "Hopak" — Ukraine National Symphony Orchestra, conducted by Theodore Kuchar
A dance from the opera The Fair at Sorochinsk, a rom-com about a family traveling to the fair to sell their wares.
Aaron Copland: "Threshing Machines" — London Sinfonietta, conducted by Elgar Howarth
A movie music cue from Of Mice and Men, but equally at home on Machinery Hill.
Percy Grainger: "Brigg Fair" — Oxford Camerata, conducted by Jeremy Summerly
A setting of an old folk song about an even older fair. (Brigg Fair has been held annually in the English town of Brigg every Aug. 5 since 1205!)
It was on the fifth of August-er' the weather fine and fair,
Unto Brigg Fair I did repair, for love I was inclined.
Ole Bull: Visit to a Summer Farm (also known as Saeterjentens Sondag or The Herd Girls' Sunday) — Henning Kraggerud, violin; Razumovsky Symphony Orchestra, conducted by Bjarte Engeset
With a reminder that you can visit Ole Bull anytime you like in Loring Park in Minneapolis, where stands a statue of the famous Norwegian composer and violinist.
Traditional: Scarborough Fair — John Williams, guitar
Richard Rodgers: State Fair — Cincinnati Symphony Orchestra, conducted by Erich Kunzel
Reminding us that it really is "A Grand Night for Singing."
John Philip Sousa: The Stars and Stripes Forever — Eastman Wind Ensemble, conducted by Frederick Fennell
Finally, we'll travel from the 2021 Minnesota State Fair, back in time to the 1939 New York World's Fair. The theme of that fair was "Building the World of Tomorrow." They really set their sights on the future when they buried a time capsule of 1939, intended to be opened 5,000 years later. It might be under the ocean by then, but if someone finds it, they'll enjoy some great music: The capsule includes scores to Jean Sibelius' Finlandia and Sousa's most famous march.
Love the music?
Donate by phone
1-800-562-8440
Show your support by making a gift to YourClassical.
Each day, we're here for you with thoughtful streams that set the tone for your day – not to mention the stories and programs that inspire you to new discovery and help you explore the music you love.
YourClassical is available for free, because we are listener-supported public media. Take a moment to make your gift today.
Your Donation
$5/month
$10/month
$15/month
$20/month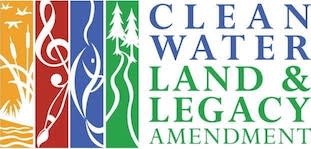 This activity is made possible in part by the Minnesota Legacy Amendment's Arts & Cultural Heritage Fund.
We can help you find classical music you'll love
Take a 2 minute quiz to share your taste

We'll recommend YourClassical programming just for you

Discover the power and joy of classical music