What a difference an instrument can make.
When the pandemic forced JazzMN to shift from big band to smaller ensemble performances earlier this year, a quintet performed at the Dakota. Adding a trombone to its ongoing virtual show brought variations on several themes.
Starting on the personnel front, where artistic director JC Sanford made the transition from emcee to player. Just as significantly, the repertoire diverged.
"Compositions have very different lines, different arrangements, when there are three horns instead of two," Sanford says. "The trombone has a very different character from the trumpet and sax even though they're all horns. It's much easier to pull material together for a quintet."
That's especially the case because Sanford and company are musical purists. "In both cases [for quintets and sextets], we are doing historical retrospectives of great music written for this-sized ensembles, with different structures."
In that vein, the current concert, aptly dubbed "Icons of the Jazz Sextet," was recorded April 27 and will be streaming via Chanhassen Dinner Theatres through June 24. It features works that were performed by the likes of Art Blakey, Horace Silver, Charlie Parker, Dizzy Gillespie, John Coltrane from the late-1940s through the '60s. 
It's a fitting return to semi-form for JazzMN, abetted by a venue that "really has the streaming recording thing down, really smooth," Sanford says. It's also a far cry from a year ago, when COVID-19 forced one of America's only fully professional big band jazz orchestras to basically shut down. Sanford was placed on furlough — fortuitously, he had just been hired as a visiting professor of music at St. Olaf College —  while the 2020 shows, and even planning for future shows, went dark.
That ended a two-decades-plus run of three annual shows for a group founded in 1998 by Dr. Douglas Snapp. The goal, then and now: to "promote, preserve and perpetuate America's indigenous art music, jazz". 
Over the years, the JazzMN Orchestra has amassed more than 70 concerts in its primary series, along with scores of appearances at jazz and art festivals and schools, mostly around the Twin Cities. It has commissioned countless compositions and played with, among others, Randy Brecker, Phil Woods, Arturo Sandoval, Nicholas Payton and Paquito D'Rivera. (A complete list of shows can be found here.)
It's also not just about jazz: The orchestra has embraced and incorporated genres such as Latin, rock, R&B, fusion and hip-hop.
With the pandemic's effects abating, JazzMN is back in swing. First up: a virtual show (with limited seating) of the full big band on June 27 at Crooners with organist Ricky Peterson and conductor Bob Mintzer for the revival of the Twin Cities Jazz Festival.
Then, the return of the "regular" season includes a "Home for the Holidays" show Dec. 13 at Chanhassen Dinner Theatres with guest vocalist Lisa Ammons, and a spring concert with Brazilian singer Luciana Souza that is the ultimate COVID-related rescheduling: It falls on April 22, two years to the day after it was initially slated.
Staying plenty busy
Less clear is a return to the nonprofit organization's far-reaching educational outreach
programs. Concerts, clinics, master classes and customized educational experiences remain on hold. Sanford is anxious to get back to a scenario in which musicians can teach — and even play — alongside students.
"We have no timetable for educational stuff," Sanford says, "but we have started working on that. We had some plans to go into some schools that all melted away. It looks like the earliest we could do [these programs] would be in the spring."
Outside of that realm, Sanford has been able to pick up the pace. He has several ongoing conducting and playing gigs with New York artists (he has appeared on more than 30 recordings as a trombonist, conductor, composer, and producer.) A prolific composer, he just added a piece for 12 trombones to his oeuvre. 
He also did some recording tracing with another Northfield-based music professor, Carleton's Andrea Mazzariello. He got a grant to make a trio recording with drummer Phil Hey and bassist Jeff Bailey and occasionally joined his neighbor, pianist Laura Caviani, for impromptu concerts in her driveway.
And of course, he stayed in touch with his fellow musicians, who actually had more time on their hands than Sanford did, beyond his music engagements.
"I talked to many friends who said, 'yeah I'm practicing more than ever,'" Sanford says, "and I looked at these guys and said, 'you obviously don't have a 5-year-old at home.' 
"I'd say I was moderately productive."
He, and his JazzMN colleagues, are about to become even more productive.
Love the music?
Donate by phone
1-800-562-8440
Show your support by making a gift to YourClassical.
Each day, we're here for you with thoughtful streams that set the tone for your day – not to mention the stories and programs that inspire you to new discovery and help you explore the music you love.
YourClassical is available for free, because we are listener-supported public media. Take a moment to make your gift today.
Your Donation
$5/month
$10/month
$15/month
$20/month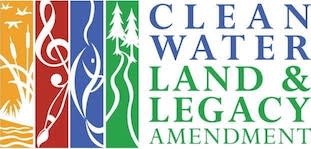 This activity is made possible in part by the Minnesota Legacy Amendment's Arts & Cultural Heritage Fund.
We can help you find classical music you'll love
Take a 2 minute quiz to share your taste

We'll recommend YourClassical programming just for you

Discover the power and joy of classical music