Elizabeth Larson joins Steve Staruch as the guest co-host of this week's Project DJ on YourClassical MPR
Elizabeth is a violinist who loves the "gentle, rich, and amazing" colors of her instrument! Her favorite violinist is Hilary Hahn. She attends Spectrum High School in Elk River and is fascinated with the subject of physics. She will tell you that the math associated with physics is elegant and beautiful. Elizabeth is 15 and works at Dairy Queen where she makes a great Peanut Buster Parfait.
How did the violin enter your life?
"I started playing the violin almost 7 years ago. My older sister started before I did, which helped convince me to start. She's always been a huge role model for me, and the violin is such an incredible instrument. I've listened to classical music all my life, and something about the violin always drew me to it."
What do you like most about playing the instrument?
"The violin has an immense range, not only in pitch but also in emotion. You can convey whatever you want on your violin if you know what you're doing. I also love how every violin has a different tone. Some violins are bright, warm, radiant, or any number of other tones, and they're all used to different effects. Mine is clear and more on the rich side, and I love that."
Talk about how Hilary Hahn became your favorite violinist.
"I don't think anyone can deny that Hilary Hahn is incredible. She's a master of the violin. She's massively talented and can somehow manipulate the music to bend to her wishes. She's also a fun and likeable person. I also love her collaborations with TwoSet. They're always so funny."
What attracted you to the second movement of Beethoven Symphony No. 7?
"I guess there's a lot to unpack there. I love the contrast between the 1st and 2nd movements. The first movement is wild and triumphant, the second is mournful and haunting. The 2nd almost has waves of color, each wave rising and falling, but all ultimately coming together to make this powerful almost gut-wrenching climax. I love how the main melody gets shifted from part to part with a new melody coming in toward the middle then building up again to the main melody. Then the second movement fades to a whisper or a sigh at the end and there's that moment of silence before the 3rd movement comes bursting in. I just love it so much."
Do you want to appear on Project DJ with Steve Staruch? If you're 14 to 24, apply now!
Love the music?
Donate by phone
1-800-562-8440
Show your support by making a gift to YourClassical.
Each day, we're here for you with thoughtful streams that set the tone for your day – not to mention the stories and programs that inspire you to new discovery and help you explore the music you love.
YourClassical is available for free, because we are listener-supported public media. Take a moment to make your gift today.
Your Donation
$5/month
$10/month
$15/month
$20/month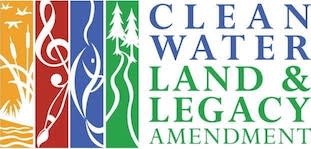 This activity is made possible in part by the Minnesota Legacy Amendment's Arts & Cultural Heritage Fund.
We can help you find classical music you'll love
Take a 2 minute quiz to share your taste

We'll recommend YourClassical programming just for you

Discover the power and joy of classical music