After a delay of more than a year due to COVID, the St. Olaf Band plans to premiere Darkroom, written by recent St. Olaf College graduate and composer Ella Harpstead, in a virtual concert on May 31.
Darkroom was born during an independent research semester guided by the St. Olaf Band's director, Timothy Mahr. Inspired in her studies of Libby Larsen and Julie Giroux, both Minnesota-based composers and well-respected for their works written for band, Harpstead diverged from her tonal comfort zone and embraced uncomfortable dissonance in composing the new work.
Harpstead was captivated by film music from a young age, and her curiosity drove her to start arranging and composing music in high school. She eventually attended St. Olaf in Northfield, where she received a bachelor's degree last year in composition, with concentrations in German and film studies. Her love for film is depicted in the title Darkroom, which refers to the development of film. She also says the red glow of a darkroom serves to be an engaging visual to serve the work's larger purpose.
The completed piece was set to premiere by the St. Olaf Band in April 2020. Then COVID-19 hit.
Harpstead recalls the bleak memory.
"The premiere and my senior recital were canceled after St. Olaf students were sent home," she says, "and I thought that was the end of Darkroom."
She pieced together rehearsal recordings of the piece to share on her SoundCloud page for her supporters, but she thought that any chance her piece would be performed in its entirety was lost.
As students returned to college campuses and large ensembles began to rehearse again, she was reapproached with the opportunity to have Darkroom premiered during the St. Olaf Band's upcoming virtual concert. The second chance allowed her to revisit and edit the piece, which she had shelved in her frustration and heartbreak.
"I like the piece a lot more the second time around," she says, "and I am so excited to hear the St. Olaf Band finally bring it to life."
On a deeper scale, Darkroom is a symphonic work that explores "everyday human challenges," more specifically from the perspective of mental health. The music unfolds as a human would experience a progression of mental and emotional states in times of hardship.
After the difficult challenges of the past 16 months worldwide, the foreboding dissonances and darkness interlaced in Darkroom parallel the struggles, disorientation and dissonant lives that individuals and communities have faced throughout the pandemic. The piece also serves as an allegory to the constant turbulence of everyday life.
Although Darkroom does have an agitated and unsettled beginning, it finds satisfaction and concludes with tonality; there's a light at the end of the tunnel. Harpstead describes the work's final resolution as "a warm glow." With Harpstead's cinematic flair, she brings the darkness to light.
The premiere of Ella Harpstad's Darkroom, performed by the St. Olaf Band, is scheduled to stream at 7 p.m. Monday, May 31. The concert also features premieres of works composed by Leanna Primiani and Nova Pan.
Love the music?
Donate by phone
1-800-562-8440
Show your support by making a gift to YourClassical.
Each day, we're here for you with thoughtful streams that set the tone for your day – not to mention the stories and programs that inspire you to new discovery and help you explore the music you love.
YourClassical is available for free, because we are listener-supported public media. Take a moment to make your gift today.
Your Donation
$5/month
$10/month
$15/month
$20/month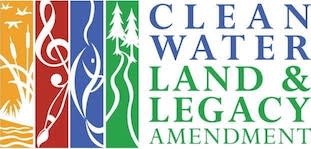 This activity is made possible in part by the Minnesota Legacy Amendment's Arts & Cultural Heritage Fund.
We can help you find classical music you'll love
Take a 2 minute quiz to share your taste

We'll recommend YourClassical programming just for you

Discover the power and joy of classical music