Andrew Gasperlin joins Steve Staruch as the guest co-host of this week's Project DJ on YourClassical MPR
Gasperlin started playing the viola in elementary school. He liked the mysterious quality and mellow sound of the instrument. He likes to think of the viola as "a good pair of hiking shoes." A proud member of the orchestra at Gustavus Adolphus College in St. Peter, he believes that playing music creates balance in his life. He is a geography major at the college and is looking forward to a career in urban design, a field that he says is equal parts art, craft and science.
How did you choose the viola?
"For me, choosing the viola was a simple and painless process. A lot of my friends at the time were forced into playing an instrument by their parents, but for me, it was something I wanted to do on my own. My parents were both involved in music and it was something that they highly encouraged, but never forced upon me. They both were in band, and they were biased towards that. I found that band didn't speak to me as much as orchestra did. In elementary school, there was a showcase for all the instruments. I remember the orchestra director going through the instruments and when she got to the viola she referred to it as 'away from the pack' and a little bit 'edgy.' I enjoy the mellow rich sound that the viola offers."
Tell the story of how you became a geography major.
"Before starting college, I was studying biology and was set on dental school after. But during January term, my freshman year, I decided to take a class called 'Twin Cities Infrastructure.' All my friends encouraged me to take a fun art class, but I thought the other class sounded interesting.
"I was expecting it to be about a couple of monumental buildings in the Twin Cities and how they came to be. But unexpectedly, the class offered me insight into the field of geography, city design and planning. It opened up career paths, such as urban planning, that I had no clue existed. It was only a matter of weeks after that class that I changed my major to geography and focused on urban analysis.
How did Beethoven's Symphony No. 6 become your favorite?
It is a piece that I hold near-and-dear to my heart because it was the first symphony that I played in college. This piece evokes a lot of feeling, from the melodic second movement to the fast and energetic last movement. I found this piece exciting to play and it was something that my orchestra worked very hard on. Coming into my freshman year at Gustavus, I didn't know what to expect when it came to playing at the collegiate level and I think it's safe to say that I was not ready for that level of effort and dedication. I found myself extremely overwhelmed, but I worked extremely hard to make that first concert a good one. When I listen back to that piece now, I can't help but feel such a sense of pride thinking back to that first semester and how I made it through.
Do you want to appear on Project DJ with Steve Staruch? If you're 14 to 24, apply now!
Love the music?
Donate by phone
1-800-562-8440
Show your support by making a gift to YourClassical.
Each day, we're here for you with thoughtful streams that set the tone for your day – not to mention the stories and programs that inspire you to new discovery and help you explore the music you love.
YourClassical is available for free, because we are listener-supported public media. Take a moment to make your gift today.
Your Donation
$5/month
$10/month
$15/month
$20/month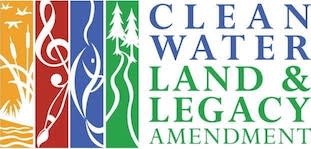 This activity is made possible in part by the Minnesota Legacy Amendment's Arts & Cultural Heritage Fund.
We can help you find classical music you'll love
Take a 2 minute quiz to share your taste

We'll recommend YourClassical programming just for you

Discover the power and joy of classical music