Distinguished Rebels: Stories of women who have changed the face of classical music
Distinguished Rebels: Louise Farrenc
---
Distinguished Rebels: Germaine Tailleferre
---
Distinguished Rebels: Maud Powell
---
Distinguished Rebels: Fanny Mendelssohn
---
Distinguished Rebels: Hazel Scott
---
Distinguished Rebels: Dinora de Carvalho
---
March is Women's History Month, and we're celebrating women who have changed the face of classical music. Learn more about seven women who have contributed to classical music as composers, performers, conductors and educators.
Ethel Smyth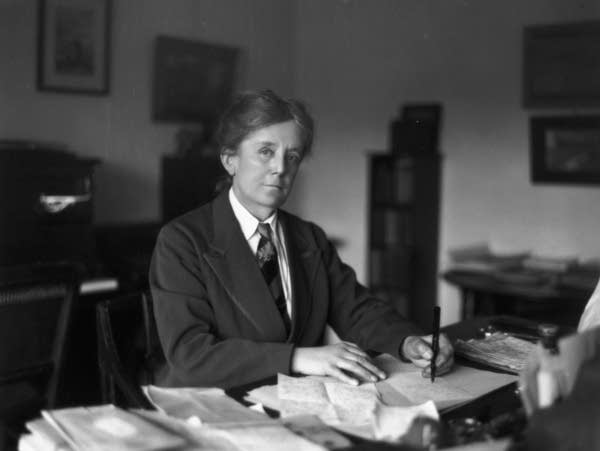 Born in 1858, Smyth was introduced to music by her mother as a child. Despite disapproval from her father, she made music her career, studying at the Leipzig Conservatory and brushing elbows with the likes of Antonin Dvorak, Edward Grieg and Clara Schumann. Her opera, Der Wald, was the first opera written by a woman to be performed at the Metropolitan Opera in 1903.
— Andrea Blain, national host/producer
LISTEN — Distinguished Rebels: Ethel Smyth

Louise Farrenc
Louise Farrenc didn't take "no" for an answer. A gifted pianist, she was accepted to the Paris Conservatory as a musician, but wasn't allowed to study composition. Undeterred, she convinced the top composition professor to give her private lessons. This led to a prolific composing career, along with a publishing business she and her husband started to sell her works. A gifted performer, composer, and teacher, Farrenc was never afraid to stand up for equal treatment between men and women.
— Suzanne Schaffer, senior producer
LISTEN — Distinguished Rebels: Louise Farrenc

Germaine Tailleferre
Germaine Tailleferre was a power player in 1920's Paris as a musician and composer. She became the only female member of 'Les Six,' a group of six composers who exemplified the modern French sensibility at that time. She attended the Paris Conservatory without the encouragement or financial support of her family, determined to learn and compose. Her music is known for its charm, wit, elegance and grace.
— Katie Condon, education specialist
LISTEN — Distinguished Rebels: Germaine Tailleferre

Maud Powell
At the turn of the 20th century, Maud Powell picked up the violin as a young child and never really put it down. She believed her duty as an artist was to excite the novice and the expert alike. She performed music that was appealing to all, and was sought out by composers to premiere their violin concertos. Powell also included African-American spirituals in her recitals, to uplift the legacy and music of Black Americans. A slogan from her husband encapsulates her energy as a performer and musician: "the arm of a man, the heart of a woman, and the head of an artist."
— Julie Amacher, program director
LISTEN — Distinguished Rebels: Maud Powell

Fanny Mendelssohn
From a very young age, Fanny Mendelssohn was composing songs and piano pieces. Although not afforded the same opportunities as her younger brother, Felix, she wrote hundreds of works and was looked up to by him. So much so, that she was given the nickname Minerva: the goddess of wisdom. She published works under her brother's name until 1846, when a collection of her pieces under her own name was published.
— Andrea Blain, national host/producer
LISTEN — Distinguished Rebels: Fanny Mendelssohn

Hazel Scott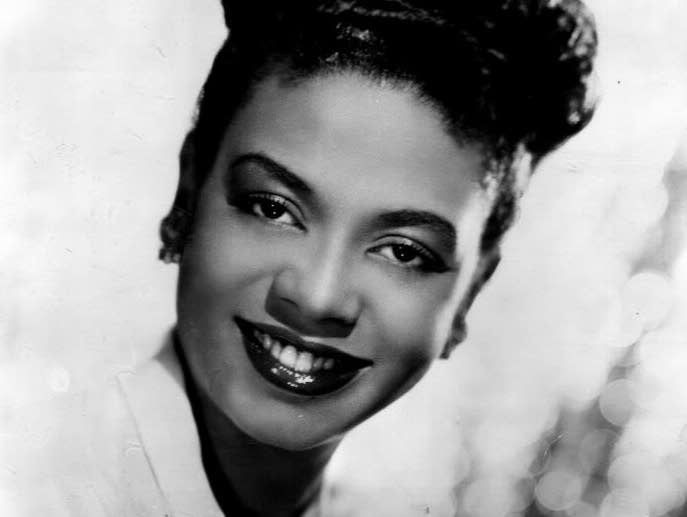 In 1939, Time magazine said "the darling of café society, Hazel Scott, commits arson while playing the classics." Scott amazed audiences with her unique takes on classical music, infusing boogie-woogie and jazz into her playing. A child prodigy, she started studying at Juilliard at 8 years old. By 19, she had her own radio show, performed on Broadway and would be seen on the silver screen. She fought for racial and social justice throughout her life, and was one of the first Black performers to refuse to play to segregated audiences.
— Meghann Oglesby, producer for Performance Today
LISTEN — Distinguished Rebels: Hazel Scott

Dinora de Carvalho
Dinora de Carvalho started playing piano at 6, and would give her first performance at 7, playing Mozart and Mendelssohn. She was the first woman chosen for membership in the Brazilian Academy of Music, the first woman conductor in Brazil, and founded an orchestra comprised entirely of women. A composer, performer, conductor and educator, her legacy lives on in over 400 pieces of music.
— Ilane Cohen, insights manager
LISTEN — Distinguished Rebels: Dinora de Carvalho