The COVID-19 pandemic has left the world largely silenced and robbed of live music. But that hasn't deterred musicians' creativity.
Sarah Schmalenberger, co-founder of Twin Cities-based BrassChix, has embraced the challenges of COVID-19 by elevating the impact of BrassChix's yearly gatherings to a national scale.
Founded in 2009 at the University of St. Thomas in St. Paul, BrassChix was established to encourage female brass players of all ages to gather and spend time playing and discussing music, sharing ideas and enjoying the camaraderie of playing a brass instrument. Since then, the yearly event has expanded its inclusion to welcome all brass musicians who identify as female, transgender, non-binary and gender non-conforming.
This year's BrassChix 2021 event, hosted virtually by the university on Sunday, Jan. 24, is free to any female musician interested in registering. The daylong event will focus on "making connections," a topic suggested by past participants. The theme is indicative of the large disconnect and isolation felt by many musicians throughout the COVID-19 pandemic. Musicians and arts organizations are having to figure out how to stay engaged and connected with their communities in an almost entirely virtual world.
From its inception, and now more pertinent than ever before, BrassChix has aimed to offer something unique and different from traditional workshops or conferences.
"I wanted to provide something beyond the usual fare of master classes and sessions on audition tips, career building and so forth," Schmalenberger said.
So, instead, BrassChix strives to focus on the commonly missed topics at conferences that female brass players wish to learn more about. This year's focus on making connections involves each attending musician connecting with herself and with others, which is relevant now more than ever. Presentations will cover subjects such as mindfulness, perseverance, inclusive music and making industry connections. The event will conclude with a virtual performance by the Resinosa Brass.
BrassChix also offers the opportunity for school-aged brass players to collaborate with role models and professionals in the music industry.
The event allows for younger brass players to observe models of their potential future selves and the role music could play in their lives moving forward: performing full time, teaching, freelancing, or enjoying music as a hobby. The careers and interests of past BrassChix participants demonstrate the vast amount of opportunities available to individuals interested in music, whether it be performing as a professional or in a community ensemble, teaching music, writing music, working as an instrument repair technician, or even photographing musicians.
"The adults connect with their younger selves as they encourage a student in ways they wish they'd been encouraged at that age," Schmalenberger said.
Participants feed off one another's energy, positivity and passion for music.
I attended BrassChix 2020 last year and was given the opportunity to present a session to high school and college students about my experiences as a young female brass player with big aspirations.
I talked to them about the importance of making professional connections during their school years and how to nurture them as a young adult. The opportunity to present on a topic such as building a personal professional network to high school and college students is what makes BrassChix vital: It's fueled by the real-life experiences of presenters who have stories to tell and insights to share.
A core community of female identifying brass players has emerged from BrassChix's annual events.
"It is astounding, the network of terrific players and teachers and students who have come together over the years to help each other," Schmalenberger said. "Throughout the year, they consult with each other or contact me for references and resources, from questions about supportive teachers to people who can play a gig. People have formed ensembles out of the connections made at our annual gatherings. We alert each other about inclusive organizations and conferences like Brass Out Loud, International Women's Brass Conference; we share links to social media sites promoting inclusive diversity initiatives."
Female identifying brass musicians interested in attending for free on Jan. can register on the BrassChix website.
Event details
BrassChix 2021: Making Connections
When: 9:30 a.m.-4:30 p.m. Sunday, Jan. 24.
Where: Hosted virtually by the University of St. Thomas, St. Paul.
Cost: Free, but participants must register.
Love the music?
Donate by phone
1-800-562-8440
Show your support by making a gift to YourClassical.
Each day, we're here for you with thoughtful streams that set the tone for your day – not to mention the stories and programs that inspire you to new discovery and help you explore the music you love.
YourClassical is available for free, because we are listener-supported public media. Take a moment to make your gift today.
Your Donation
$5/month
$10/month
$15/month
$20/month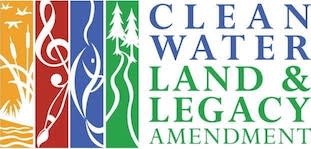 This activity is made possible in part by the Minnesota Legacy Amendment's Arts & Cultural Heritage Fund.
We can help you find classical music you'll love
Take a 2 minute quiz to share your taste

We'll recommend YourClassical programming just for you

Discover the power and joy of classical music