Listen to Minnesota Opera's World War I holiday tale, 'Silent Night'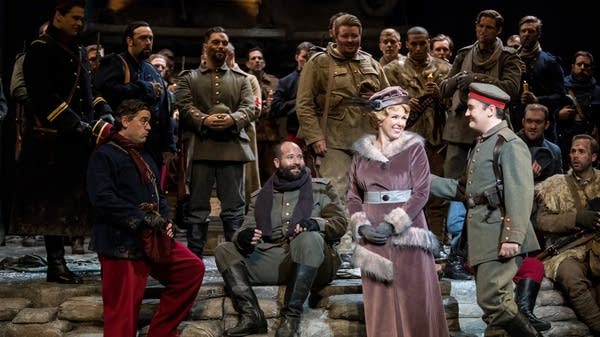 As Christmas 1914 approached, opposing armies famously put their differences aside and shared common celebrations.
Minnesota Opera's international sensation makes its homecoming just in time for the holidays. Listen to its 2018 production of the story of a miraculous moment of holiday peace on the frontlines of World War I. Silent Night, by composer Kevin Puts and librettist Mark Campbell, masterfully juxtaposes the bombastic sounds of war with serene songs from home, and stands as a heartfelt hymn to our common humanity.
Use the audio player above to listen to the Pulitzer Prize-winning production.
View the full program:
Before you go...
Thank you for choosing YourClassical as your go-to for your classical music. In addition to the variety of music streams we have, we're proud to offer features like the one you're reading right now. Help us continue to give you what you love by making a gift today, in support of YourClassical.