Classical Kids Storytime: 'Stone Soup'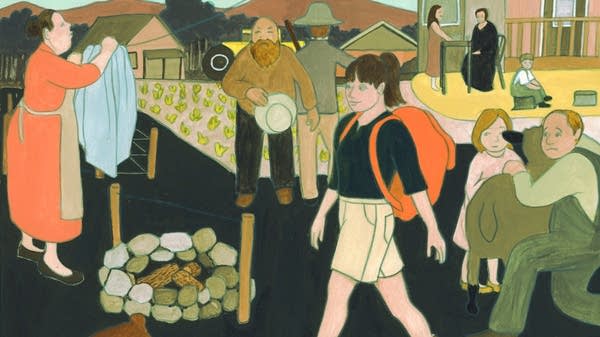 ▼ Download: Stone Soup
What happens when a stranger shows up in town with a magical backpack, a small stone and a giant, black pot? It's a lesson in sharing with Stone Soup, the new episode of Classical Kids Storytime, featuring art by Xee Reiter and music by Francis Poulenc.
(See more of Reiter's illustrations in the gallery.)
---
Classical Kids Storytime is supported by
Minnesota College Savings Plan
---
More:
Other Classical Kids Storytime adventures
Download the Classical Kids Storytime coloring book!
Podcast: Listen to Classical Kids Storytime in your favorite podcast portal, including these:
Google&nbsp&nbsp&nbsp&nbsp Apple&nbsp&nbsp&nbsp&nbsp Stitcher&nbsp&nbsp&nbsp&nbsp Spotify&nbsp&nbsp&nbsp&nbsp RadioPublic
Educators: Classical Kids Storytime meets Common Core Standards
Video
Playlist
Our telling of Stone Soup includes excerpts from the following recording:
Francis Poulenc: Les Biches (The Does)
RTE National Symphony Orchestra, conducted by Jean-Luc Tingaud
Naxos 573739
Courtesy of Naxos of America Inc.
Credits
Narrator: Scott Blankenship
Adaptation: Scott Blankenship and Julie Amacher
Illustrator: Xee Reiter
Producer: Valerie Kahler
Senior digital producer: Randy Salas
Program director: Julie Amacher
Before you go...
Thank you for choosing YourClassical as your go-to for your classical music. In addition to the variety of music streams we have, we're proud to offer features like the one you're reading right now. Help us continue to give you what you love by making a gift today, in support of YourClassical.