Teacher Resources
Meet the 2019-20 Class Notes Artists!
Artists for the Class Notes Concerts and Residencies are visiting Minnesota schools starting in October. The Artists for Class Notes Concerts go to elementary and middle schools to give concerts, and Artists for Class Notes Residencies work with middle and high school orchestras and choirs.
Learn more about our fantastic roster below!
Class Notes Concerts Artist Artu Duo will present a program featuring music for cello and piano by Ludwig van Beethoven in honor of the 250th anniversary of his birth. Students will experience music and stories spanning Beethoven's entire career, with learning objectives focused on the concept of contrast. In Beethoven's music, contrast is a celebration of diversity, and the creation of beauty is achieved through valuing difference. Artu Duo will visit the Twin Cities and do day trips to Holdingford and Stewartville.
LISTEN — Artu Duo: Beethoven sonata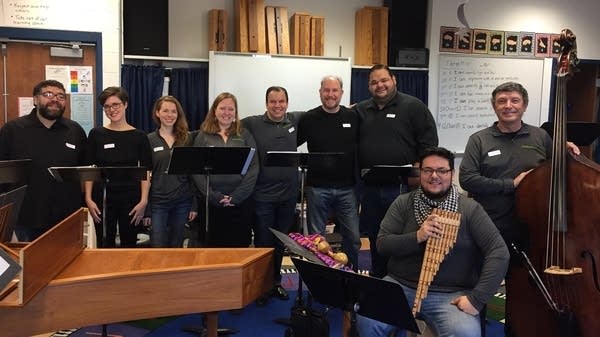 Class Notes Concerts Artist Border CrosSing will present music from all over Latin America, spanning 400 years of history. The program will demonstrate different rhythms, dances, languages and stories that highlight the cross-cultural exchange between the Europeans and the indigenous peoples of Central and South America. Instruments demonstrated include the harpsichord, charango, zampoña, cajón and maracas. Border CrosSing visits schools in the Twin Cities, including Spanish Immersion schools.
Border CrosSing will also be a Class Notes Residencies Artist working with choirs at Harding High School in St. Paul and South High School in Minneapolis.
LISTEN — Border CrosSing: Alma Llanera

Class Notes Concerts Artist Concordia Wind Quintet will present "Let's Dance Around the World," a lively program of dance music. Listeners will discover the flute, oboe, clarinet, bassoon and horn through listening to how the instruments sound, and learning how the instruments produce their sounds. The concert will present dances composed with different meters and tempos, highlighting compositions written by composers from varied countries and cultures. Concordia Wind Quintet is based in Moorhead, and its school visits will be within an hour and a half of Moorhead.
LISTEN — Concordia Wind Quintet: Barthe's Passacaille

Class Notes Concerts Artist Flying Forms will perform baroque music from Italy, France, Germany and England on original instruments. Experience the four seasons in Italy, play with tambourines in France, hear animals in Germany, and experience nature dances in England. All will be played on baroque violin, baroque cello, viola da gamba, and harpsichord with explanations of what makes those unique instruments sound the way they do. Flying Forms has some visits in the Twin Cities, as well as day trips to the St. Cloud area, Elk River and Olivia-Bird Island.
LISTEN — Flying Forms: Music by Rameau

Class Notes Concerts Artist Gaelynn Lea will demonstrate her unique style of playing that she invented with the help of her middle school orchestra teacher. Lea was born with a disability called osteogenesis imperfecta, and so she performs from her electric wheelchair, holding her violin upright like a tiny cello. She will demonstrate her looping pedal and talk about her composition process. This performance will expose kids to the disability community using music and will seek to encourage kids to become creators regardless of their perceived limitations. Lea is based in Duluth, but her school visits will include a week in the Cities and a week in the Iron Range in the spring.
LISTEN — Gaelynn Lea: Watch the World Unfold

Class Notes Concerts Artist Lux String Quartet will give the audience a snapshot view of a "rehearsal" and dramatize the ideas of teamwork and collaboration as they occur naturally in practice. These ideas, such as conflict resolution, bullying, and identifying areas for change and brainstorming solutions, are vital for the growth of a string quartet but are just as vital and necessary for all of life, no matter where you are, no matter what you do, no matter your age. Lux String Quartet will be visiting schools in the Twin Cities.
LISTEN — Lux String Quartet: Music by Ligeti

Class Notes Concerts Artist Mestifonía is a four-person ensemble, composed of voice, guitar, cello and percussion. They create awareness of the cultural significance of Ibero-American music, and they help children experience rhythm, dynamics and world instruments through movement and purposeful listening. Mestifonía will visit schools in the Twin Cities.
LISTEN — Mestifonia: Petalos Negros

Class Notes Residencies Artist Mill City String Quartet will work with the orchestras at Buffalo Middle School in Buffalo, Park Center High School in Brooklyn Center and Washburn High School in Minneapolis.
LISTEN — Mill City String Quartet: Mendelssohn's 4 Pieces for String Quartet - Capriccio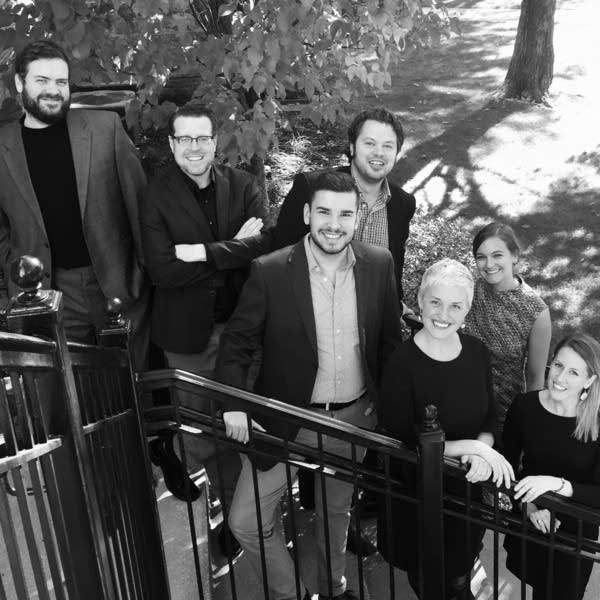 Class Notes Residencies Artist the Mirandola Ensemble will work with the choirs at Highland Park High in St. Paul and Columbia Heights High in Columbia Heights over the course of several visits.
LISTEN — Mirandola Ensemble: Bach's Motet

Class Notes Concerts Artist the OK Factor is excited to empower general music students to explore their musical voices as a classroom, and how each of them individually has the creative power to improvise and compose. Through active listening and interactive learning exercises, O and K make the basics of composition and improvisation digestible, fun and easy to approach. The OK Factor will do a couple of mini tours in central Minnesota, including Alexandria, Willmar and Osakis. They will venture into southern Minnesota to visit Rochester, Hastings and Faribault.
LISTEN — The OK Factor: Liz's Porch

Class Notes Concerts Artist Siama's Congo Roots' energetic and highly interactive program exemplifies the joyful, participatory nature of African music and culture. Featuring traditional instruments and an array of spirited singing styles, Siama's Congo Roots encourages participants to sing in Kikongo, Lingala and Swahili and learn simple African rhythms within an immersive experience peppered with stories of Siama's childhood in rural Democratic Republic of the Congo. Siama's Congo Roots will visit schools in the Twin Cities.
LISTEN — Siama's Congo Roots: Yele Yele

Class Notes Concerts Artist Sprig of That combines fiddle-folk flavors, classical virtuosity and world rhythmic textures in a naturally acoustic blend. Introducing tempo, balance, and musical imagery through engaging original works, the ensemble works to bring intuitive musical concepts to students. Formed in Minneapolis in early 2018, Sprig of That has been building an audience in the region, including releasing its first EP in February. Sprig of That will visit schools in the Twin Cities, as well as tour the Grand Rapids area and northwest Minnesota (Detroit Lakes, Thief River Falls, East Grand Forks, among others).
LISTEN — Sprig of That: On the Rocks