Classical Kids Storytime: 'The Tortoise and the Hare'
▼ Download: The Tortoise and the Hare
There once was a hare who loved to brag about his speed. The hare also loved to tease other animals, until one day, when the slowest animal in the forest challenged him to a race. Who won? Find out in The Tortoise and the Hare, the latest episode of Classical Kids Storytime, featuring music by Alexander Borodin and original illustrations by Nancy Carlson.
(See more of Carlson's illustrations in the gallery.)
Classical Kids Storytime is supported by
Dentistry for Children & Adolescents.
More: Other Classical Kids Storytime adventures
Podcast: Now available on iTunes!
Educators: Classical Kids Storytime meets Common Core Standards
YouTube
Playlist
Our telling of The Tortoise and the Hare includes excerpts from the following work and recording:
Alexander Borodin: Symphony No. 2
Slovak Radio Symphony Orchestra, Stephen Gunzenhauser
Naxos 550238

Courtesy of Naxos of America Inc.
Credits
Storyteller: Steve Seel
Writer: Steve Seel
Illustrations: Nancy Carlson
Producer: Valerie Kahler
Digital producers: Seiji Cataldo and James Napoli
Senior digital producer: Randy Salas
Program director: Julie Amacher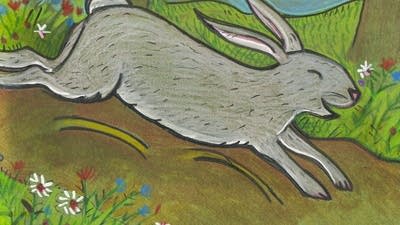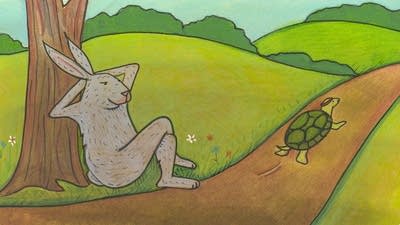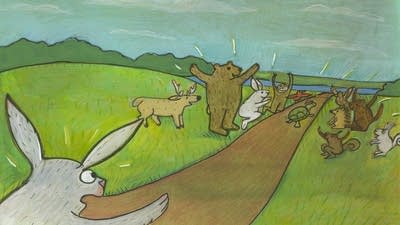 Before you go...
Thank you for choosing YourClassical as your go-to for your classical music. In addition to the variety of music streams we have, we're proud to offer features like the one you're reading right now. Help us continue to give you what you love by making a gift today, in support of YourClassical.