Celebrate Easter and Holy Week with Rachmaninov's All-Night Vigil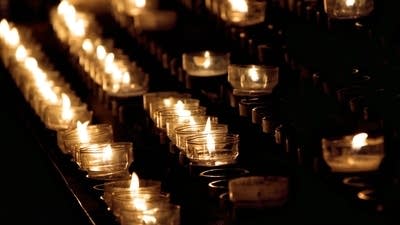 Perfect for Easter and Holy Week, Valerie Kahler hosts Rachmaninov's All-Night Vigil, performed by the Moscow Region State Chorus and soloists.
This spiritual, haunting Vespers program is an a cappella setting of texts taken from the Russian Orthodox All-Night Vigil ceremony, and a unique opportunity to hear this masterpiece performed in Russia by the Moscow State Chorus.
Before you go...
Thank you for choosing YourClassical as your go-to for your classical music. In addition to the variety of music streams we have, we're proud to offer features like the one you're reading right now. Help us continue to give you what you love by making a gift today, in support of YourClassical.