The SPCO
St. Paul artist PaviElle French composes symphony for SPCO's Tapestry series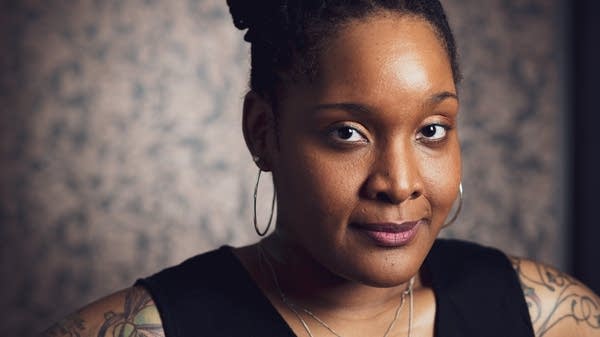 The Saint Paul Chamber Orchestra's new initiative, a biennial festival called Tapestry, aims to use "the language of music to explore issues faced by our community and invites members of our community to lend their voices and viewpoints to the exploration," according to the SPCO's website. This inaugural season is delving into the concept of "home."
For St. Paul singer and artist PaviElle French, it's the opportunity of a lifetime. She ended up composing her first symphony for an orchestra.
It all started in August 2017, when French sent the SPCO an email.
"I said, 'I am a black American artist and musician from the Rondo neighborhood in St. Paul and am very rooted in my community,'" she explained. "'I would like to honor those roots with this project, somehow.'"
She felt compelled to bring this work to life and wanted to make something "bigger than just a performance," she said. She wanted a collaboration that could have a "positive impact on our people."
From the initial contact, she sat down with SPCO stakeholders and "talked to them about possibilities." Not long after, they commissioned her to create A Requiem for Zula for what has become Tapestry19.
French's idea for a symphony is rooted in her mother.
She "spent her life as a giver to our community and was so proud to be the first generation from Rondo in our family," French said "My grandmother came to Minnesota from Lexington, Miss., in the late 1940s as a part of the great migration."
So clear were French's intentions that in the second meeting with the SPCO, she presented the title A Requiem for Zula as the working title — a name that has held.
"I just really wanted to create a song that my mother would like and enjoy," she explained. "She loved music; she loved serving her community."
She passed that love down to French along with her father, whom she also speaks to in this piece.
"There is no better way that I can give them both thanks, posthumously," French said.
Having never written a symphony, she turned to a tool many DIY musicians use today: the music-creation software GarageBand.
"I opened up, like, 16 tracks and would just freestyle melodies for 10- to 15-minute sessions, listen back and keep what I liked," she said. "That's how I built it — piece by piece, laying a foundation with the piano and layering the sounds meticulously."
Over the course of nine months, she created three manifestations, coalescing into a total of seven movements.
"I had to bring one true song out of several pieces I wrote," she said. "The SPCO team then hooked me up with the composer-in-residence, Lembit Beecher [who has a piece in the festival as well], as a mentor and Michi Wiancko as an orchestrator. They both were so encouraging and supportive. They taught me some critical things that I needed to know.
"For instance, I showed Lembit an idea and he said, 'That was great, but the oboe doesn't go that low and the violins don't go that high.' So I sat with him for the rest of that afternoon and asked about all the instruments' ranges, what they can do, what they can't do and took notes. It was amazing and vital to my growth as an artist and musician."
French also got a little help from ClassicalMPR.
"True story, once I started talking with the SPCO staff about working with them, I started listening to the MPR classical station day and night to dissect the classical form," she said. "I started understanding how classical music tells a story on its own without words. That was really helpful as to how I thought about my symphony.
"I really feel like I want the music to tell just as much of the story as my lyrics do. I really wanted to showcase my musicianship and song writing abilities more than just my voice this time. I want to step out as a composer."
With the orchestra bug firmly set, French is looking to do more.
"This whole process has changed my life!" she said. "Through this symphony and collaborating with the SPCO, I was one of five recipients of the American Composer Forum CREATE Grant."
And now, TPT - Twin Cities PBS has come calling.
"TPT has linked up with me, and we are going to do a Minnesota Original about this process to be released in the early summer," she said.
For now, you can witness this next stage in her creative process in the performance of A Requiem for Zula as part of Tapestry19: Songs My Mother Taught Me. Performances are Friday, Feb. 15, and Saturday, Feb. 16, at Ordway Concert Hall in St. Paul, and Sunday, Feb. 17, at Benson Great Hall in Arden Hills.