Classical Kids Storytime: 'The Nutcracker'
▼ Download: The Nutcracker
Go on a magical adventure with a girl named Clara as she is whisked away by a nutcracker prince to the Kingdom of Sweets. Give the gift of classical music by sharing this classic tale — and Tchaikovsky's unforgettable melodies — with your little ones this holiday season.
It's the latest episode of Classical Kids Storytime, featuring illustrations by acclaimed children's author Nancy Carlson!
Be sure to explore the gallery below for more illustrations by Carlson.
Click the player above or YouTube video below to listen, or download the story to your own device for easy playback at any time.
More: Other Classical Kids Storytime adventures
Podcast: Now available on iTunes!
Educators: Classical Kids Storytime meets Common Core Standards
YouTube
Playlist
Peter Tchaikovsky: The Nutcracker (excerpts)
Bolshoi Theatre Orchestra and Bolshoi Theatre Children's Choir, conducted by Alexander Vedernikov

Courtesy of Naxos of America Inc.
Credits
Storyteller: Steve Seel
Writers: Steve Seel and Valerie Kahler
Illustrations: Nancy Carlson
Producer: Valerie Kahler
Digital producer: Seiji Cataldo
Senior digital producer: Randy Salas
Program director: Julie Amacher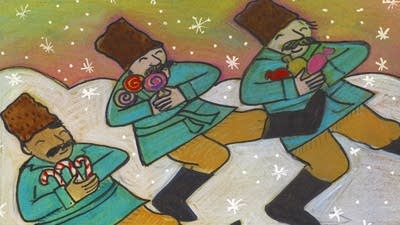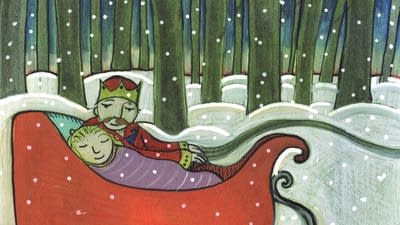 Before you go...
Thank you for choosing YourClassical as your go-to for your classical music. In addition to the variety of music streams we have, we're proud to offer features like the one you're reading right now. Help us continue to give you what you love by making a gift today, in support of YourClassical.