My Name Is: Roderick Cox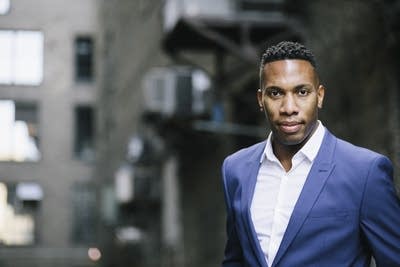 Conductor Roderick Cox is a trailblazer. Cox was named the Minnesota Orchestra's associate conductor in 2016 and is the 2018 recipient of the Sir George Solti Conducting Award, the most prestigious award for young American conductors. Originally from Macon, Georgia, Cox started his journey as a French horn player and aspiring music teacher. The college curriculum and his love of a challenge eventually led him to trade in his horn for a conductor's baton. Cox has conducted orchestras all over the world. He has conducted such orchestras as the Alabama Symphony Orchestra, Chineke! Orchestra and the Madrid Excelentia. Currently, Cox is finishing up his third and final season with the Minnesota Orchestra.
For more on the artists in this series: https://www.yourclassical.org/topics/mynameis.
Before you go...
For all we have to offer – the Piano Puzzler, Young Artists in Residence, and the weekly performances themselves – everyone at Performance Today is thankful that you join us each day for this comprehensive musical experience. As a public media program though, we can only do this with your support. Make a financial contribution today to continue to power this program.