Women in Classical Music Weekly Highlight: Dame Ethel Smyth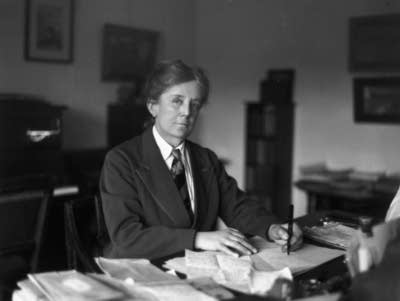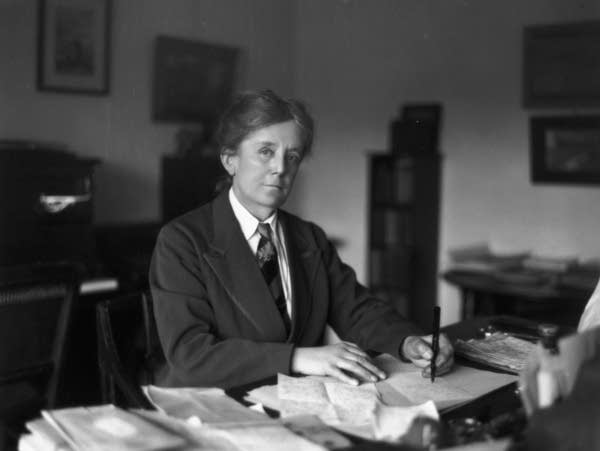 Dame Ethel Smyth was the only female composer to have presented an opera at the Met until 2016. One hundred and thirteen years is a long time to hold a title. To have been the only woman composer to have had an opera staged at the Met for so many years, Smyth's work must've been impressive. The performances of her opera, Der Wald in 1903 at the Met were attended by some of the season's largest audiences and drew generous applause that lasted for sometimes 10 and 15 minutes long.
Dame Ethel Smyth was an extremely accomplished and fascinating woman who had a bit of a defiant streak. As a child in Kent, England she took part in unladylike activities like hiking and bike riding. As a young woman, she defied her father's wishes and studied music composition, even enrolling in a German music conservatory in 1877. The conservatory was too dull for her, so she opted for private instruction. Smyth rubbed shoulders with the likes of Johannes Brahms, Antonin Dvorak and Clara Schumann. She went on to make a career for herself writing German lyrical poems, violin sonatas, piano music and eventually operas. In 1906 Germany, Smyth halted the run of her opera, Standrecht on its opening night after discovering that one of the acts had been significantly cut against her wishes.
Just as Smyth made waves in the music world, she made waves in politics and literature too. She became a leading suffragette in the early 1900s. Smyth marched in rallies and smashed in windows and she penned the suffragette anthem, "The March of the Women". She even got arrested and served a jail sentence for her suffrage activity in 1912. Smyth's response to serving time was using a toothbrush to conduct her fellow suffragettes in a jail-yard performance of the suffrage anthem. Smyth wore eccentric clothing and wrote unabashedly about her attraction to other women.
When her hearing began to deteriorate in the latter part of her life, she coped by playing golf, writing memoirs and more music. Smyth earned her title, Dame Commander of the Order of the British Empire in 1922, and in 1934 the Queen herself led the applause at a special concert of Smyth's music in London. By the time of her death in 1944, Dame Ethel Smyth was known as one of England's most successful turn-of-the-century composers. She wrote 10 books, a concerto, six operas and an array of chamber and orchestral works.