Welcome to the Aspen stream
Known for its inspiring performances pairing the top artists performing today and brilliant young artists from around the world, the Aspen Music Festival and School has long had robust broadcasting partnerships.
Now, for the first time, YourClassical.org and Aspen join to offer exceptional performances from Aspen stages, exclusively on this stream. Relive the memory of these moments, or experience them for the first time.
You can hear the stream by clicking the "Aspen" bar in the menu (at left on desktop or the "Home" menu on a mobile device) or the "Play Stream" button at the top of any Aspen Music Festival and School-related feature.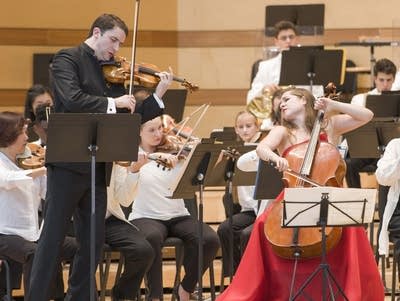 Before you go...
Thank you for choosing YourClassical as your go-to for your classical music. In addition to the variety of music streams we have, we're proud to offer features like the one you're reading right now. Help us continue to give you what you love by making a gift today, in support of YourClassical.