Listen to the Minnesota Orchestra, recorded live from Amsterdam
---
Minnesota Orchestra live from the Concertgebouw in Amsterdam
2:07:58
---
Update On Wednesday August 24, we broadcast the Minnesota Orchestra live from the gorgeous acoustic of the world's most storied hall, the Concertgebouw in Amsterdam. Now you can hear it again: click the audio player above for the full, unedited broadcast.
What an amazing change from three years ago! Then, Minnesota Orchestra fans began a vigil for this wonderful organization that was walking along a cliff's edge. On Wednesday, Aug. 24, at 1 p.m., hear the Minnesota Orchestra perform live in the gorgeous acoustics of the world's most storied hall, the Concertgebouw in Amsterdam — all the evidence you need to know they are now a mile away from that cliff now, and streaking in the opposite direction.
The Orchestra is midway through a quick late-summer tour of northern Europe. Sunday afternoon, they performed in Lahti, Finland where music director Osmo Vänskä made his name and his Lahti Symphony Orchestra won Grammy Awards and rave reviews. Then on Tuesday, it was the Edinburgh Festival in Scotland, and they'll finish on Friday in Copenhagen.
But Wednesday afternoon, it's the Concertgebouw. It was built in the 1880s when the science of acoustics was, well, not much of a science. Somehow, though, the designers and builders got it very, very right. Every member of the resident Royal Concertgebouw Orchestra acknowledges their one-of-a-kind hall is the most important member of the Orchestra. When the Minnesota Orchestra performs on this level of a world-stage, they're proudly saying, "We are back!"
PROGRAM:
STUCKY: Rhapsodies for Orchestra
PROKOFIEV: Violin Concerto No. 1
BEETHOVEN: Symphony No. 5 Minnesota Orchestra
Osmo Vänskä, conductor
Pekka Kuusisto, violin
Gallery
5 of 5
1 of 5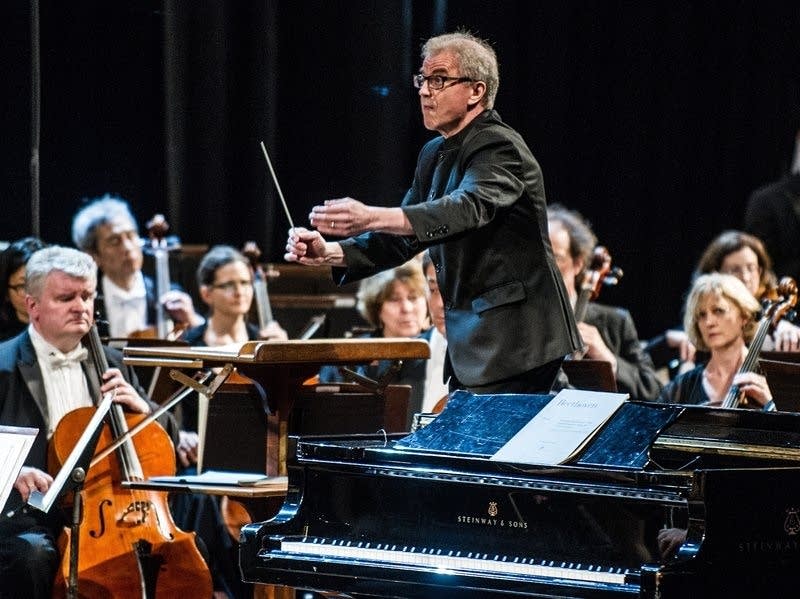 2 of 5