Moveable Feast: Ramen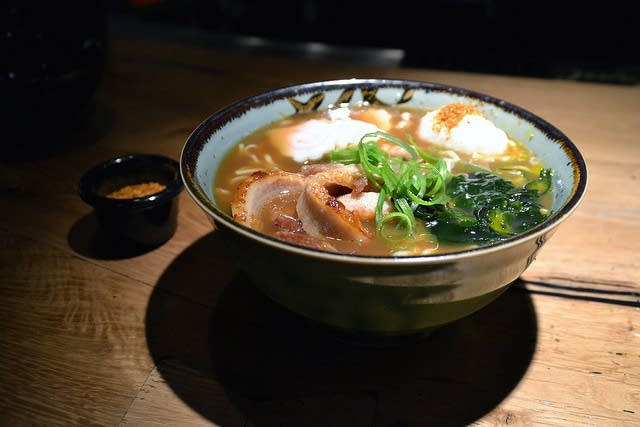 ---
Moveable Feast: Ramen
2:35
---
We've talked ramen before, but the trend has really hit its peak with a new restaurant at 34th and Nicollet devoted solely to the dish, Ramen Kazama.
It's a funky little neighborhood spot with a personal, communal vibe. Be forewarned that seats fill up quickly and they don't do takeout, so you have no choice but to wait. Try a bowl made with chicken broth and topped with fried chicken; it's a nice alternative to American chicken soup, with perfect curly ramen noodles and topped with an herbaceous shiso leaf, grassy with hints of cinnamon and mint.
In addition to ramen, they also have great appetizers, including gyoza dumplings, seaweed cucumber salad, and rare, thin-sliced beef tenderloin.
And if the line is too long, try the excellent ramen at Masu Sushi and Robata (or go to New York City for Totto Ramen).
Gallery
1 of 1