Ennio Morricone wins Golden Globe for 'Hateful Eight'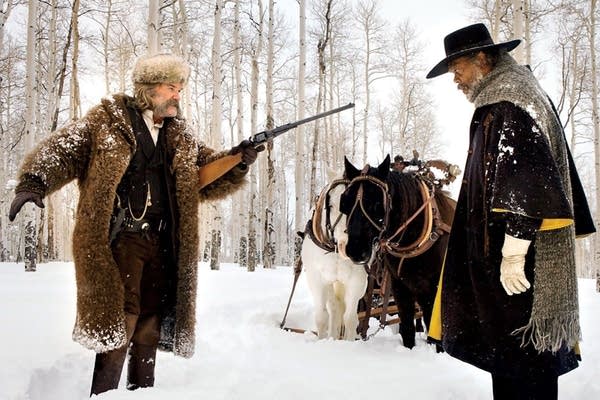 "It's Straight Outta Compton!" said Jamie Foxx, announcing the winner of the 2016 Golden Globe for Best Original Score.
Well, no, it wasn't — in fact, that film wasn't even nominated in the category of Best Original Score. It was in fact, as the world learned just a moment later, The Hateful Eight. Quentin Tarantino's new movie famously marked the return of the great Ennio Morricone to the Western genre after a four-decade absence.
Morricone, "as far as I am concerned, is my favorite composer," said Tarantino, accepting the award. "I don't mean movie composer — that ghetto! — I mean Mozart! I mean Beethoven! I mean Schubert!"
Tarantino went on to note, accurately, that "I directed the movie that the great Ennio Morricone, at 87 years of age, wrote an original score [for] and won the Golden Globe."
After Tarantino was played off the stage, Foxx returned and muttered, "Ghetto?"
The win increases odds that Morricone will earn an Oscar nomination for the Hateful Eight score. Here's my review of the epic film.