Innovative Inarritu score out of Oscar race on a technicality - again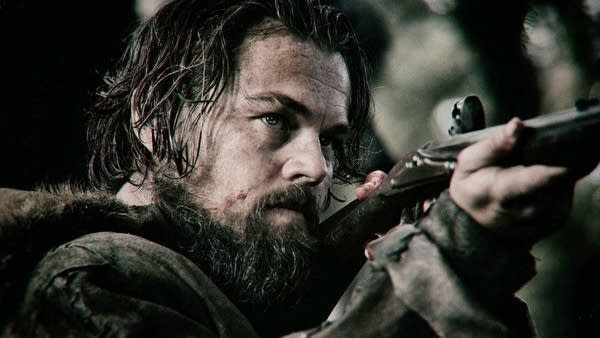 For the second year in a row, an innovative and acclaimed score for a film by director Alejandro González Iñárritu has been thrown out of the Oscar race on what amounts to a technicality — and the director's not happy about it.
Last year, Antonio Sanchez's drum score for Birdman was denied Oscar consideration, and this year, Ryuichi Sakamoto's score for The Revenant was denied. While both scores were excluded for technicalities, the two cases are otherwise different.
Sanchez was denied because there was, in the Academy's view, too much classical music used in Birdman, which diminished the centrality of the film's original music. Sakamoto, on the other hand, has run into a problem because he is not the only composer on the film.
His work on The Revenant is a continuation of his ongoing collaboration with Carsten "Alva Noto" Nicolai (the two have released five albums together) and also features original work by Bryce Dessner of The National. The Academy feels Sakamoto's contribution is too difficult to parse out, and its importance is lessened by the existence of other composers. As Sakamoto explained in an interview with Rolling Stone, "Alejandro combines three different pieces into one. Even for us, it's very hard to recognize which part is mine and which part is Carsten. [...] Some parts are a very complex combination of the three of us."
The Academy's response stems from a rule mandating "the original score must be a substantial body of music that serves as original dramatic underscoring, and must be written specifically for the motion picture by the submitting composer. Scores diluted by the use of tracked themes or other preexisting music, diminished in impact by the predominant use of songs, or assembled from the music of more than one composer shall not be eligible."
In an interview with Indiewire, Iñárritu expressed disappointment in the Academy's decision, which he plans to appeal. "That was sad news," the director said. "It was also tragic to deny Antonio Sanchez for Birdman, it was devastating and unfair, which I complained and appealed. They thought the drums were not emotional, did not carry the emotional power of the film. What?! This time, 'Wow!' We are appealing. They said the music was incredible, the tapestry was so cool, but they didn't understand who did what, it was very confusing."
Iñárritu has always an innovator, and in the last few years this has been especially the case regarding his use of music to inform editing choices and narrative development. He arranges the music so that it's much more than just an underscore; while many other composers and directors approach their work from a similar angle, Iñárritu has had the most press recently covering the discrepancy between his process and the Academy's requirements for its Best Original Score award. As a result, Iñárritu has become a voice in a larger conversation regarding the validity of these awards.
In the Indiewire interview, Iñárritu went on to say that "the Academy is demanding that the way young musicians approach making music for film is narrow." He continued, "It's the wrong message to send to everybody, it will paralyze anyone who seeks to try something different."
Sakamoto will most likely not become eligible for an Oscar; the winner will most likely be John Williams for Star Wars: The Force Awakens or Ennio Morricone for The Hateful Eight. With Sakamoto not in contention, will that Oscar come with a de facto asterisk?
Interestingly, Morricone's return to the Western for Quentin Tarantino's new film actually consists mostly of music he previously wrote for John Carpenter's 1982 movie The Thing — material Carpenter never used. Is it still an "original" score? Well, the Academy didn't seem to have any problems letting that one through.
Garrett Tiedemann is a writer, filmmaker and composer who owns the multimedia lab CyNar Pictures and its record label American Residue Records.
Gallery
1 of 1