This three-year-old conducts Beethoven with brio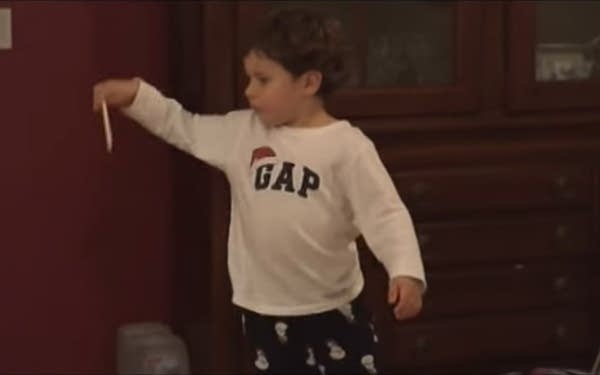 My wife sent me this via Facebook early this morning. She thought I'd like it, "even though I don't like kids."
I'm fine with children, as long as they don't conduct on my lawn! (Hahaha). I told my wife I think I played under this young fellow once.
The person who posted this video on YouTube — likely a parent — explains that the youngster's name is Jonathan, and that his favorite orchestra is the Berlin Philharmonic. "Jonathan's passion for classical music became apparent when he was only eight months old," the caption reads. "Shortly after that he began trying to conduct on his own."
Gallery
1 of 1