Notes from Cuba: An introduction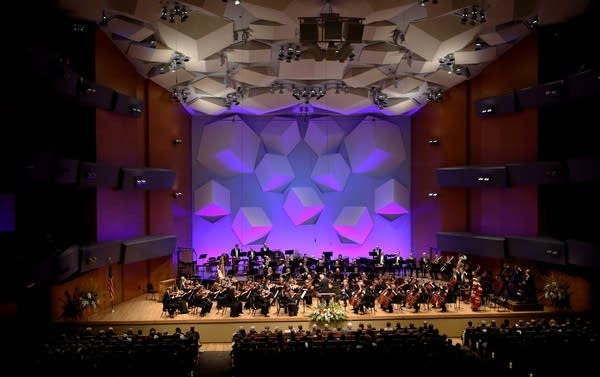 I got my dream job at 26. I was standing in the light bulb aisle of a Home Depot in Minneapolis when my phone rang: an orchestra in Florida had an immediate opening for a clarinetist, and with their season starting in two weeks, they had no time to hold an audition. I had been runner-up for the position a year before, so they called me to fill the temporary vacancy. I wasn't even done unpacking from my move from Texas to Minnesota, but when fate calls, you stuff everything back in your Corolla, break your lease, tell your boyfriend you'll be back in ten months, and drive to Florida.
By November I was in full crisis management mode, and by spring I was counting down the days 'til I could go back home. Part of it was cultural (I'm such a Midwesterner at heart) and part was situational: I was sure I had just ruined my long-term relationship. (I didn't; my then-boyfriend is now my husband.) I'd come to the inescapable conclusion, though, that getting up every day to be a musician in a professional orchestra, and receiving a salary for the first (and perhaps last) time in my life, was not doing it for me.
That was a hard realization after investing seven years of higher education in music, not to mention almost a lifetime spent with an instrument in hand. I felt disconnected. Not just the usual loneliness of living in a studio apartment above an Asian grocery in a strange town; I felt utterly removed, in performance, from the audience. I couldn't see their faces, I didn't know any of their names, I barely even noticed they were there. Frankly, looking back, the only concerts I remember from that year were the ones I screwed up on and the outreach chamber music concerts at area schools — where I sat up close to people, saw their faces, mattered to someone.
I know: what a conceited idea, to believe that what I get paid to do should impact anyone. Plenty of people go to work every day without the expectation of touching a human soul. Why should I be so important? (I was 26... forgive me.) Still, something I needed in life was missing, and I was relieved to come back to my new adopted hometown of Minneapolis to study, teach, and freelance. I learned over the next ten years that the future of the arts lies wholly in our connection, as artists, to the people we serve; and for me, professional happiness is dependent on that same connection. For the most part, my growing contentment soothed the pain of giving up on a dream, and I told myself I was in on a secret that many full-time orchestral musicians didn't know.
Well, the professional climate around here changed pretty radically in the last couple of years, and nobody needs reminding of the details. Still, during the so-called "dark days," bonds that were forged, strengthened, or renewed between the two parties that mattered the most: the musicians and the audience.
Almost every orchestra I've played with has tossed around the idea of musicians having collectible trading cards, but this is the only town where I think it would actually be a hit. People know each other now, by face, name, and personality, in a way that is likely unparalleled across the country. I'm not saying this simply to heap praise on the musicians. It's about time this happened. It's a trend being adopted across the country, but nowhere so gracefully and sincerely as with the Minnesota Orchestra and its Twin Cities.
Over the past ten years, I've been very pleased to have the opportunity to perform with the orchestra as a freelance musician. When I get to play with this orchestra, I feel not a hint of that old ennui. Sure, things have changed for me: this is my town now, I love seeing familiar faces in the audience, and happily, I screw up a lot less than I did then. Also, though, things have changed all around. The model, in fact, is changing, and I know it will continue to ensure the longevity of this institution.
What a perfect time this is for the orchestra to embark on its historic tour of Cuba. This is, yes, the first U.S. orchestra to visit Cuba since Obama's announcement that diplomatic relations would begin to be restored. The tour itself is historic in design: the orchestra will participate in educational outreach activities including side-by-side rehearsals with young Cuban musicians and small group coaching sessions. The itinerary is packed with cultural exchange activities, something quite out of the ordinary for a major orchestra tour. People — Minnesotans — will be face-to-face with Cuban musicians and audience members, just as they are here at home. It's an auspicious time indeed for this orchestra, and for this country.
Rena Kraut will be playing in the clarinet section during the Minnesota Orchestra's tour of Cuba, and she will be writing about her experience for Classical MPR.
---
Interested in writing about classical music for American Public Media? Have a story about classical music to share? We want to hear from you!
Gallery
1 of 1