Class Notes: What Does a Conductor Do?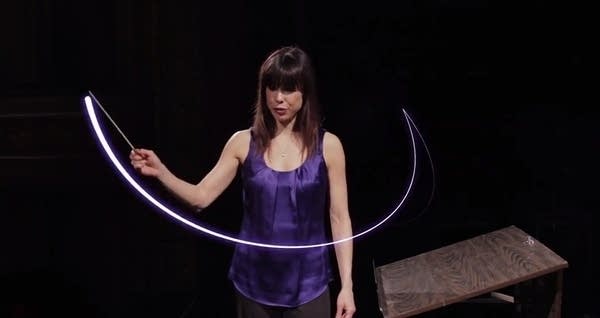 To anyone attending an orchestra concert for the first time, the presence of a conductor can come as a surprise, or at least an enigma. Who exactly is that person up there gesticulating at the musicians? Why is he or she necessary? What artistry does he or she contribute?
Amplifying these questions is the mystique certain conductors wield, as if commanding the forces in front of them through sheer charisma. Is that a baton or a sorcerer's wand?
Charisma, though, is just one tool in the conductor's toolbox. A conductor not only needs to grasp all of the orchestra's individual performers, instruments, and musical lines, but must also coordinate them into a unified statement, one that is both technically sound and artistically compelling.
The Class Notes™ videos What Does a Conductor Do? answers questions young concertgoers have about conductors directly from the podium. It's designed to help teachers introduce such concepts as time signature, entrances, dynamics, and several other elements of a conductor's gestures, knowledge, and role. The vibrant American conductor Sarah Hicks interacts directly with the young students in the video to spark their interest in her chosen field and to give them a taste of the great music it helps bring to life.
(To view more Class Notes™ videos, go here.)