Remembering Van Cliburn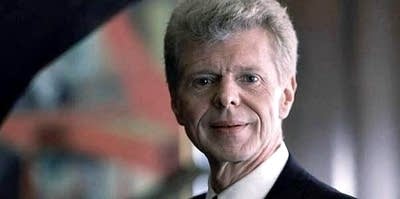 The great American pianist Van Cliburn passed away one year ago today; he was 78 years old.
In this special program we'll remember the legendary musician through newsreel footage and more. We'll hear from his friends, and from musicians that he inspired. And, of course, we'll hear archival recordings of Van Cliburn himself.


Playlist
Franz Liszt: Consolation No. 3, S. 172
Van Cliburn, piano


Ludwig van Beethoven: Piano Concerto No. 5 in E-flat, Op. 73
Van Cliburn, piano; Chicago Symphony Orchestra; Fritz Reiner, conductor


Claude Debussy: En Bateau, from Petite Suite
Christopher Shih, piano
Van Cliburn Amateur Piano Competition, Fort Worth, TX


Franz Liszt: Paganini Etude No. 2
Andre-Michel Schub, piano
Van Cliburn International Piano Competition, Fort Worth, TX


Felix Mendelssohn: Scherzo from A Midsummer Night's Dream
Olga Kern, piano
Van Cliburn International Piano Competition, Fort Worth, TX


Sergei Rachmaninoff: Prelude in D, Op. 23, No. 4
Van Cliburn, piano


Peter Tchaikovsky: Piano Concerto No. 1 in B-flat Minor, Op. 23: 3. Allegro con fuoco
Van Cliburn, piano; RCA Symphony Orchestra; Kirill Kondrashin, conductor