Violinist Chad Hoopes has racked up a remarkable resume, having performed with the Minnesota Orchestra, the Cleveland Orchestra, the San Francisco Symphony and more. He's also appeared at several European festivals and received substantial media attention. It's an impressive list of accomplishments and accolades for anyone—and it's made even more astonishing by the fact that Hoopes is 17.
While young classical music prodigies often crop up in the news, few have proven themselves to have the staying power that Chad Hoopes has demonstrated. Hoopes first began his violin studies at age four in Minneapolis, and continued his studies at the Cleveland Institute of Music after moving with his family to Shaker Heights, Ohio.
Hoopes has said he plays violin anywhere from three to eight hours a day, given the combination of practice and performance, and his dedication and hard work have paid off handsomely. He first began performing publicly in 2007, both solo and as part of a trio with his two sisters. In 2008, he competed in the Young Artists Division of the prestigious Yehudi Menuhin International Violin Competition, where he won first prize. He went on to perform at 2009's Menuhin Festival in Gstaad, Switzerland, and he was invited back two years in a row. Owing to this stunning resume, his grace and virtuosity with the violin, and his winning personality, Hoopes has now cemented his status as a world-class classical musician in spite of his young age.
Classical MPR is proud to announce that Chad Hoopes will be our 2011-2012 Artist-in-Residence. The Artists-in-Residence program began two years ago with the residency of the Parker Quartet, and continued last year with the local choral ensemble Cantus. The Artists-in-Residence participate in performances, interviews and other interactive projects in collaboration with Classical MPR, so stay tuned to hear about what we have in store for Chad Hoopes, and join us in welcoming him as this year's Artist-in-Residence. Congratulations Chad!
Gallery
3 of 3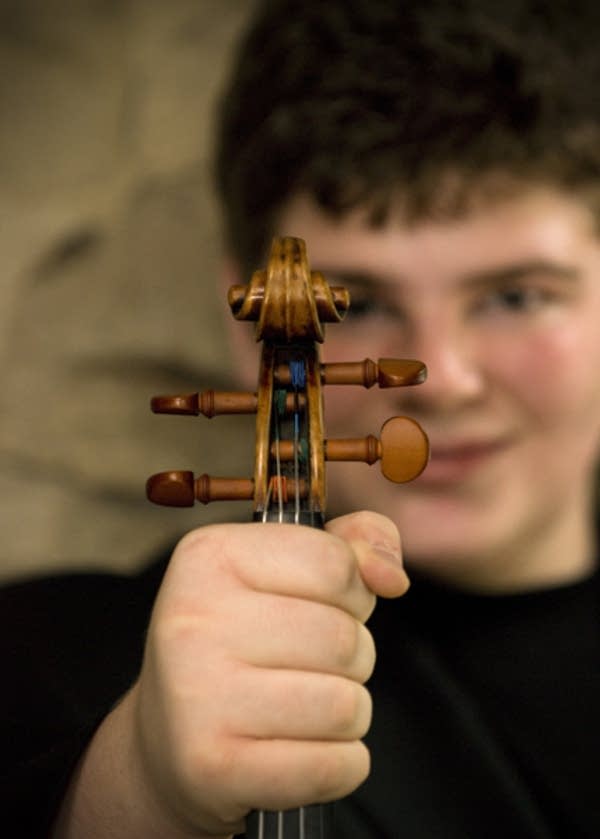 1 of 3
2 of 3