Minnesota Opera
Bohemian Rhapsody: Ellie Dehn and James Valenti return to Minnesota Opera for Puccini's La Boheme
---
Bohemian Rhapsody: Ellie Dehn and James Valenti return to Minnesota Opera for Puccini's La Boheme
13:33
---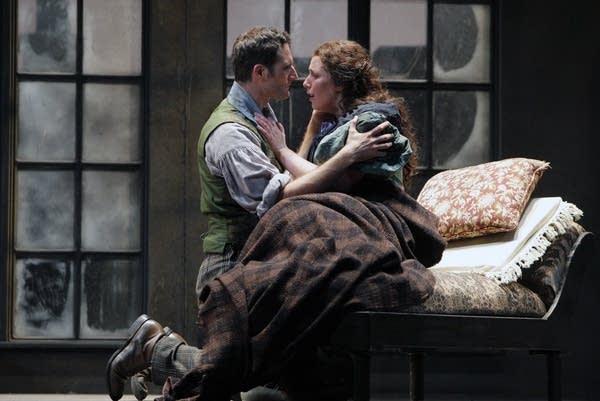 They are both singers whose stars are on the rise in the opera world. And we can count our lucky stars that soprano Ellie Dehn and tenor James Valenti are back in Minnesota. These two Minnesota Opera regulars (they were here in 2008 for Romeo and Juliet).
Both are enjoying great careers at opera houses around the world, and both sing at the Metropolitan Opera in the coming year; Ellie this fall in La Boheme (singing Musetta, not Mimi), and James this month in La Traviata, opposite Angela Gheorghiu.
Valenti and Dehn stopped by Minnesota Public Radio's Maud Moon Weyerhaeuser studio, where they sang two duets from "La Boheme", and talked with classical host John Birge about their expanding successes, and their Minnesota roots.
Gallery
1 of 1