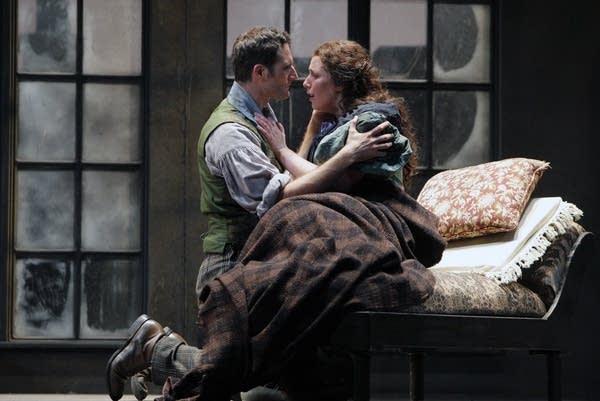 They are both singers whose stars are on the rise in the opera world. And we can count our lucky stars that soprano Ellie Dehn and tenor James Valenti are back in Minnesota. These two Minnesota Opera regulars (they were here in 2008 for Romeo and Juliet).
Both are enjoying great careers at opera houses around the world, and both sing at the Metropolitan Opera in the coming year; Ellie this fall in La Boheme (singing Musetta, not Mimi), and James this month in La Traviata, opposite Angela Gheorghiu.
Valenti and Dehn stopped by Minnesota Public Radio's Maud Moon Weyerhaeuser studio, where they sang two duets from "La Boheme", and talked with classical host John Birge about their expanding successes, and their Minnesota roots.
Gallery
1 of 1
Love the music?
Donate by phone
1-800-562-8440
Show your support by making a gift to YourClassical.
Each day, we're here for you with thoughtful streams that set the tone for your day – not to mention the stories and programs that inspire you to new discovery and help you explore the music you love.
YourClassical is available for free, because we are listener-supported public media. Take a moment to make your gift today.
Your Donation
$5/month
$10/month
$15/month
$20/month
We can help you find classical music you'll love
Take a 2 minute quiz to share your taste

We'll recommend YourClassical programming just for you

Discover the power and joy of classical music