: A venue with a view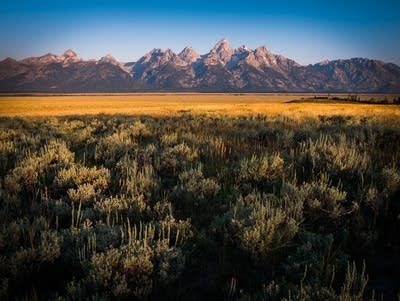 Join us for a concert highlight from from the base of the Teton Range in Wyoming. On today's show, conductor Donald Runnicles leads the Grand Teton Music Festival Orchestra in a performance of Beethoven's Symphony No. 9.
Before you go...
For all we have to offer – the Piano Puzzler, Young Artists in Residence, and the weekly performances themselves – everyone at Performance Today is thankful that you join us each day for this comprehensive musical experience. As a public media program though, we can only do this with your support. Make a financial contribution today to continue to power this program.