: Beilman plays a loaner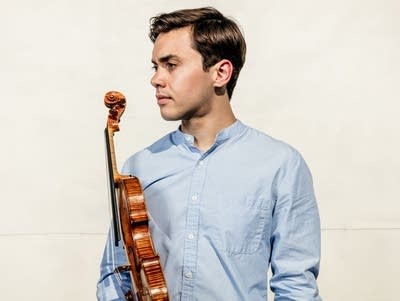 Benjamin Beilman plays a special violin, a Stradivarius, hand-crafted in 1709. He has the violin on loan from the Nippon Music Foundation, so eventually he'll have to give the violin back. On this weekend's show, Benjamin Beilman describes what it feels like to know that their time together is temporary; then hear him play a sonata by Eugene Ysaye, from a concert at the Music@Menlo Festival.
Before you go...
For all we have to offer – the Piano Puzzler, Young Artists in Residence, and the weekly performances themselves – everyone at Performance Today is thankful that you join us each day for this comprehensive musical experience. As a public media program though, we can only do this with your support. Make a financial contribution today to continue to power this program.