: Clara Schumann's gift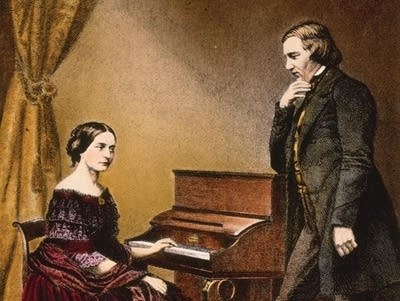 The great pianist Clara Schumann truly loved music by her husband, Robert Schumann. In 1853, she took one of Robert's songs and composed a set of seven variations. On this episode of Performance Today, hear the surprise birthday gift that Clara Schumann wrote for her husband's 43rd birthday.
Before you go...
For all we have to offer – the Piano Puzzler, Young Artists in Residence, and the weekly performances themselves – everyone at Performance Today is thankful that you join us each day for this comprehensive musical experience. As a public media program though, we can only do this with your support. Make a financial contribution today to continue to power this program.