: Nina Lee and the Brentano Quartet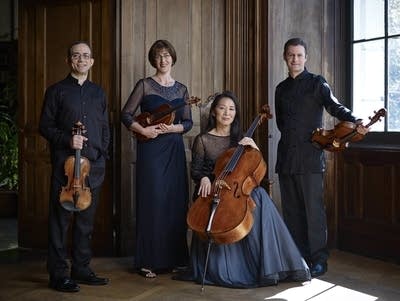 When Nina Lee was a young girl, a group of female musicians came to her school. They played a popular TV jingle... and Lee fell in love with the sound of the cello. Now, she's a member of the Brentano Quartet. More about Nina Lee's story, and a concert performance by the Brentano Quartet, on Friday's Performance Today.
Before you go...
For all we have to offer – the Piano Puzzler, Young Artists in Residence, and the weekly performances themselves – everyone at Performance Today is thankful that you join us each day for this comprehensive musical experience. As a public media program though, we can only do this with your support. Make a financial contribution today to continue to power this program.