: An ukulele challenge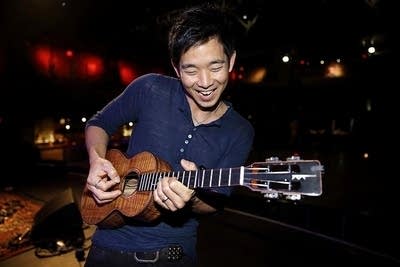 The Hawai'i Symphony Orchestra asked Byron Yasui to write a concerto for ukulele. He wasn't quite sure that he could balance the quiet ukulele with the power of an orchestra, but he accepted the challenge. On this weekend's Performance Today, we'll hear the world premiere of Yasui's concerto in Honolulu.
Before you go...
For all we have to offer – the Piano Puzzler, Young Artists in Residence, and the weekly performances themselves – everyone at Performance Today is thankful that you join us each day for this comprehensive musical experience. As a public media program though, we can only do this with your support. Make a financial contribution today to continue to power this program.