YourClassical Storytime
'Stone Soup'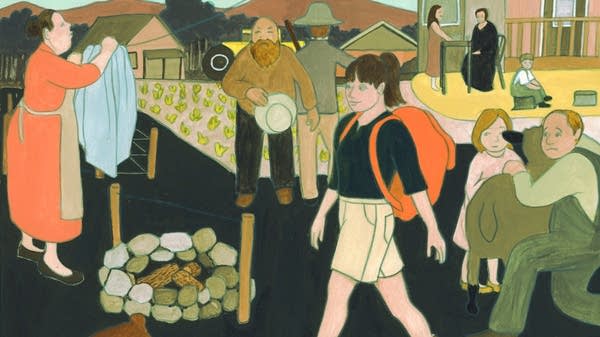 ---
---
What happens when a stranger shows up in town with a magical backpack, a small stone and a giant, black pot? It's a lesson in sharing with Stone Soup, the new episode of YourClassical Storytime, featuring art by Xee Reiter and music by Francis Poulenc.
---
YourClassical Storytime is supported by Minnesota College Savings Plan
---
More: Other YourClassical Storytime adventures
Educators: YourClassical Storytime meets Common Core Standards
Video
Playlist
Our telling of Stone Soup includes excerpts from the following recording:
Francis Poulenc: Les Biches (The Does)
RTE National Symphony Orchestra, conducted by Jean-Luc Tingaud
Naxos 573739
Courtesy of Naxos of America Inc.
Credits
Narrator: Scott Blankenship
Adaptation: Scott Blankenship and Julie Amacher
Illustrator: Xee Reiter
Producer: Valerie Kahler
Digital producer: Jeffrey Yelverton
Social media producer: Ines Guanchez
Senior digital producer: Randy Salas
Program director: Julie Amacher
Gallery
4 of 4
1 of 4
2 of 4