YourClassical Storytime
'Harriet's Halloween Candy'
---
---
Harriet ends up with quite a haul after she goes trick-or-treating. But what will she do with all of those sweets? Find out in Harriet's Halloween Candy, the new episode of YourClassical Storytime, with a story and art by Nancy Carlson and music by Augusta Holmès.
(See more of Carlson's illustrations in the gallery.)
---
YourClassical Storytime is supported by
Minnesota College Savings Plan
---
More:
Other YourClassical Storytime adventures
Download the YourClassical Storytime coloring book!
Podcast: Listen to YourClassical Storytime in your favorite podcast portal, including these:
Google     Apple     Stitcher     Spotify     RadioPublic
Educators: YourClassical Storytime meets Common Core Standards
Video
Playlist
Our telling of Harriet's Halloween Candy includes excerpts from the following recordings:
Augusta Holmès: Irlande; Comedy Overture
Rheinland-Pfalz State Philharmonic, conducted by Samuel Friedmann
Courtesy of Naxos of America Inc.
Credits
Narrator: Elena See (with Valerie Kahler)
Story: Nancy Carlson
Illustrator: Nancy Carlson
Producer: Valerie Kahler
Senior digital producer: Randy Salas
Program director: Julie Amacher
Gallery
11 of 11
1 of 11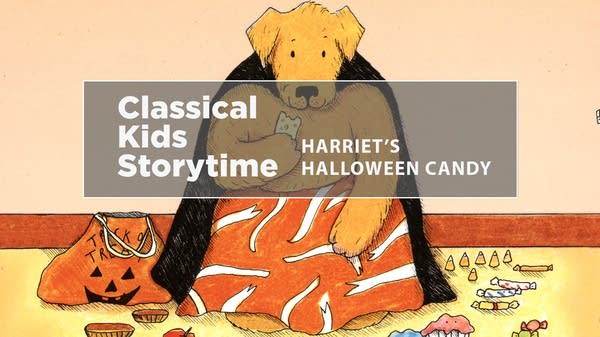 2 of 11